Greenways connect the places we live, play and work, providing transportation and recreation options for all.
Greenways are the ultimate accessible transportation infrastructure: safe, inviting, and enjoyable to children on bikes, parents with strollers, and walkers of all ages and abilities.
We advocate for building smart greenways that strategically connect the places we live, play, and work to create more enjoyable and networked communities.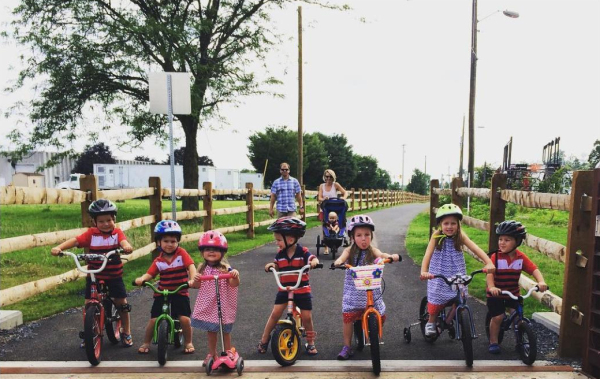 Specific principles we advocate for in greenway construction include:
Center community involvement in planning bike-walk infrastructure.
Connect educational and residential areas to urban, commercial, and culinary centers.
Provide safe and inviting alternatives to vehicular transportation, such that biking and walking are enjoyable and celebratory travel options.
Incorporate greenway planning early and often — it is far easier to design bikeability into a development than to retrofit aging infrastructure at a later date.
Stay up to date on Greenway initiatives
Explore other Campaigns