The Great Stokesville Campout and Hootenanny
The Great Stokesville Campout originated in 1997 as the Shenandoah Mountain Bike Festival and has always been and remains volunteer-run. The Campout is the largest fundraiser for the Shenandoah Valley Bicycle Coalition (SVBC) Proceeds from the Campout help the Coalition fulfill our mission to Build Better Communities in the Valley. The Campout is held at the beautiful Stokesville Campground on the edge of the George Washington National Forest.
Registration Info
All Campout attendees must register, even if they do not plan to ride bicycles. The Stokesville Campground is open ONLY for our registered Campout guests.
There will be NO REFUNDS. All proceeds benefit the Coalition.
General Information
A weekend of riding, trail work (maybe), great food, better people, trails, and bonfires.
Group rides Friday afternoon through Sunday.
All proceeds benefit the Shenandoah Valley Bicycle Coalition.
The Campout is a 100% volunteer Campout. Meaning 100% of participants volunteer. Sign up for your volunteer slot today!
Questions? Please contact us.
Key Information
Register Today
Ride Schedule
Schedule coming soon.
Food Sponsors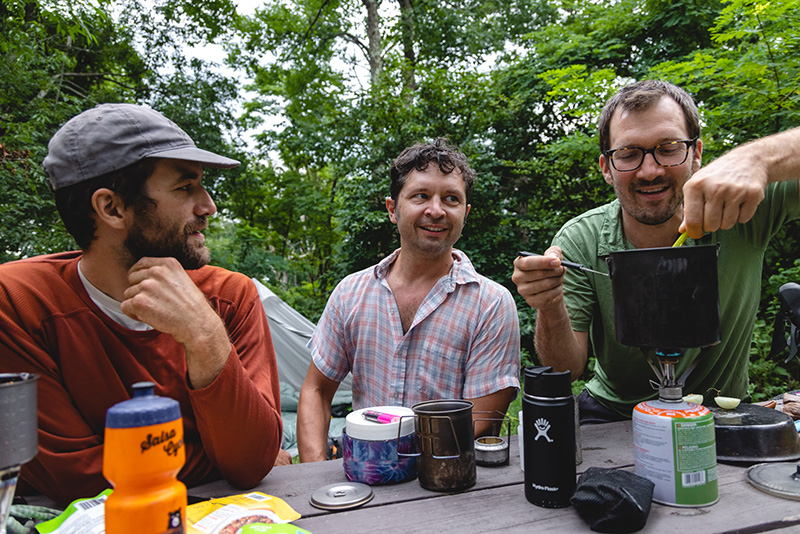 About Stokesville Campground
Stokesville Campground (see the official website) will be open as part of your Campout registration from 10 am Friday – 5 pm Sunday. You can stay additional nights by contacting the campground directly.
There are plenty of fun activities for everyone around the campground, including a playground for kids, bonfires, and miles of trails and gravel roads for folks who want to ride bikes, hike, or run.
The trail and road riding around the Stokesville Campground and in the George Washington National Forest are beautiful and challenging.
Campground amenities include:
Tent sites (first come, first serve)
RV sites (30 amp electric plus water/sewer hookups. These can be reserved site-specific when you register.)
Bathrooms with flush toilets and hot showers