Are you interested in helping to start a new group ride and volunteering as a ride leader? Or maybe volunteer to help lead an existing ride? Either way, be sure to review our ride leader guidelines, fill out the below Google Form, and review our Coalition Code of Conduct. Once you submit your response to the Google form, we will be in touch with the next steps or further questions as needed.
THANK YOU for your interest in volunteering with the Coalition's group rides!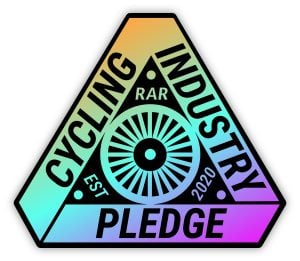 Please follow the three steps below:
Please review our new ride leader guidelines for a complete list of your responsibilities and expectation as a ride leader.
Review our Ride Leader Code of Conduct and agree to also uphold the Coalition's broader Code of Conduct.
Finally, if you are still interested in leading a ride please indicate your interest by filling out the Google Form for interested ride leaders.
As an organization, we are committed to upholding the Cycling Industry Pledge that we signed in 2021. We ask our ride leaders to also uphold and exemplify the pledge. The Cycling Industry Pledge has 10 Guiding Principles designed to help facilitate safer spaces for learning and exploration with care, respect, and intention.