Why a Trail Planning Process?
Over the past several years, the Western Slope Trails have seen a dramatic increase in visitors. This community enthusiasm rides in on decades of hard work by trail-building volunteers and recent efforts to build a wider range of trail experiences. From beginner-friendly trails to downhill-optimized black diamond trails, we've started to build a broader range of trail experiences. In addition, our volunteers have dramatically improved our signage systems to make navigation easier.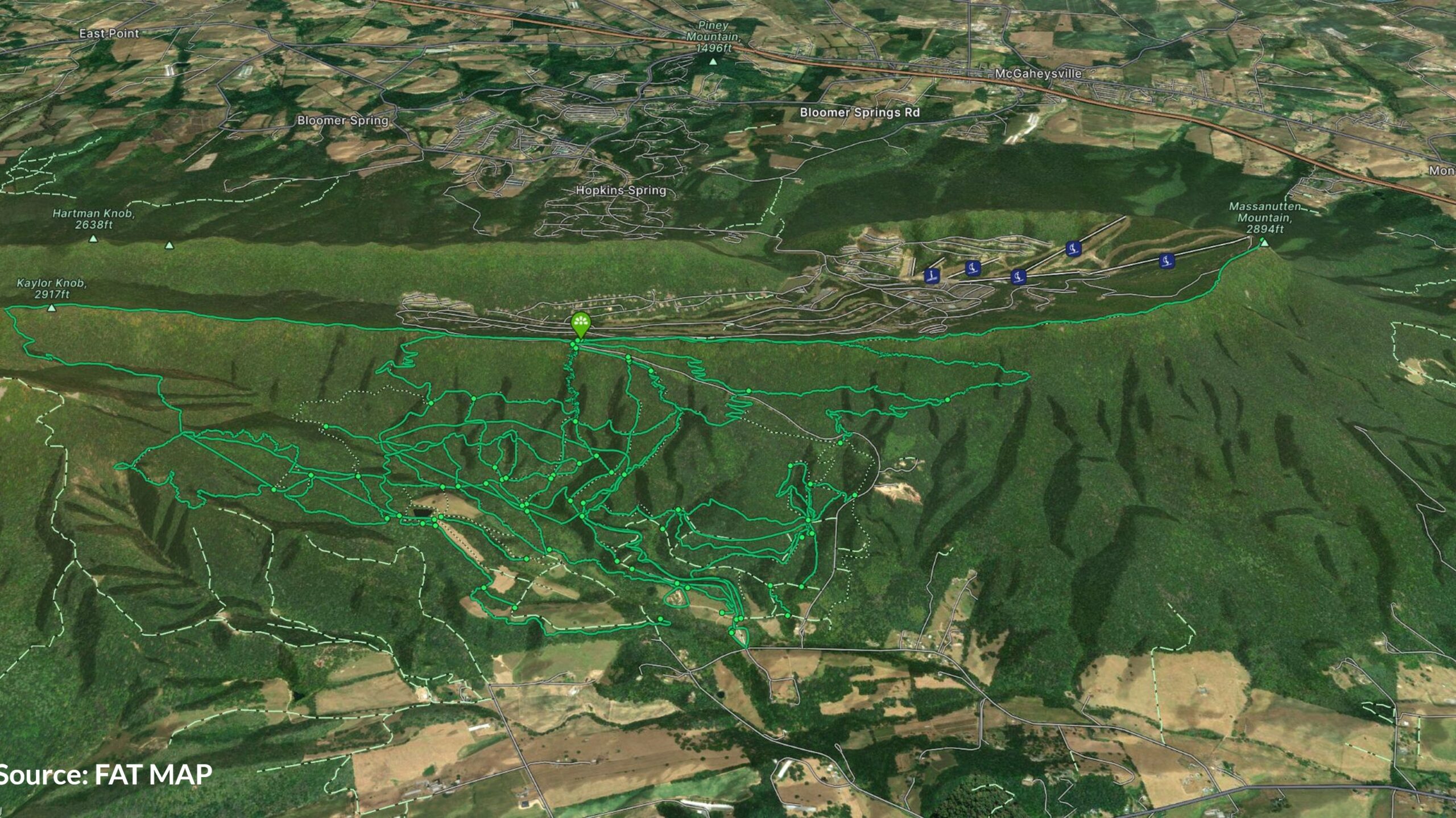 In many ways, the Western Slope trail system has been a fantastic opportunity and asset for the Bicycle Coalition. Located on land owned by Massanutten Resort, we have had tremendous flexibility in how we build trails, how fast we can put new trails on the ground, what type of riding experiences we want to create, and more.
With new and expanded ridership comes new questions and responsibilities:
How do we maintain and expand access to Western Slope trails (they are located on private property)?
What type of riding experiences does our community want?
Where could new connections and parking areas appear?
How can we activate more volunteers to join in this journey?
How do we make sure that all voices are heard?
A Year of Trail Planning
To answer these questions, 2023 will be a Western Slope Master Planning year for the Coalition. You might see us out and about — meeting with current ride leaders, walking the trails with volunteers, connecting with local bike shops, and talking with community leaders. Even if you don't see these activities in person, you'll absolutely be hearing from us in the months ahead with surveys and outreach documents soliciting your input on the future of the Western Slope Trails. We want to hear from you, and we want your voice to be part of this process.
As part of our Master Planning, we are partnering with Applied Trails Research for on-site terrain and trails assessment and master planning work, plus Pine Knot Projects and Peter Kotses for community outreach assistance.
What will it look like?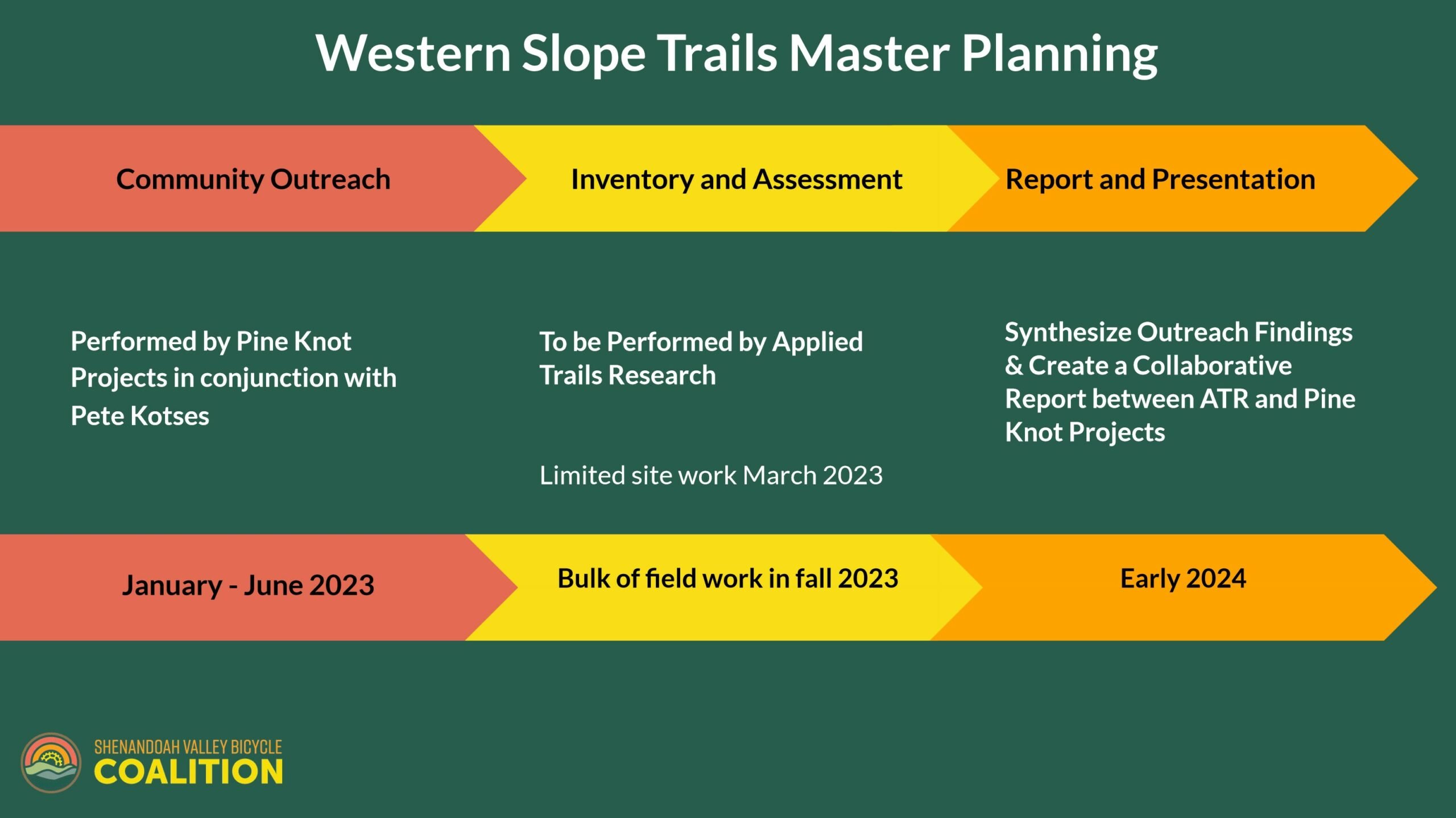 How to Get Involved
Stay tuned for opportunities to get involved, from focus groups to pop-ups at the trailhead to virtual updates and more. Have an idea of how we should reach people? Let us know via the form below just click "START"
If you'd like to discuss any of these upcoming planning activities, or have questions or ideas, feel free to add them to the above form. You can also reach out to us at or contact our consultants directly by emailing Meghan Williamson at or Peter Kotses at , both of whom would love to hear from you.
More from us soon — so please stay posted and join us in being excited about the work and opportunities ahead!