As we wrap up 2022, we are asking for your support to help us Spread Pixie Dust in the Valley and ensure everyone has access to safe accessible biking and walking. Can you help us reach our 2022 Pixie Dust goals by midnight on December 31? Please consider a donation to the Coalition.
Donate
Greetings, valued friends of the Shenandoah Valley Bicycle Coalition,
As another year draws to a close, I want to thank you for supporting the Coalition. Together, we have accomplished some great things this year and look forward to building on our success in the coming years.
Connect Our Schools
First, this year marked the opening of the Friendly City Trail, a significant success for the Coalition's Connect Our Schools campaign. It's hard to believe it only officially opened this May, as it already feels established in our local community. This was the culmination of years of effort working with and sometimes pushing our city staff and elected officials to see this project to an end. We're thrilled with the results and hope you are too; the greenway is an absolute joy to walk or bike on.
However, many schools in Harrisonburg and many more throughout the Valley remain inaccessible by safe biking or walking. We will push to continue the Connect Our Schools campaign to expand our greenway network to schools without safe and comfortable biking and walking access. We are committed to increasing our efforts to include schools in Rockingham County and the surrounding Shenandoah Valley. The ability to safely bike or walk to school is critical for our community and, therefore, the Coalition.
Shenandoah Rail Trail
Speaking of the larger Shenandoah Valley, the Coalition joined the Shenandoah Rail Trail Partnership a few years back. Together, the Coalition and the Partnership are working toward developing a 50-mile-long greenway corridor in the Shenandoah Valley stretching from Broadway to Front Royal. This year, thanks to those efforts, the Virginia General Assembly included funding to kickstart this project in the state budget.
A few days ago, Congress included $3 million for the trail in the latest budget! This project is a long game, like much of the Coalition's work. Inclusion in the 2022 budgets was a significant step forward. Still, a once-in-a-generation project like this will require continued support and advocacy.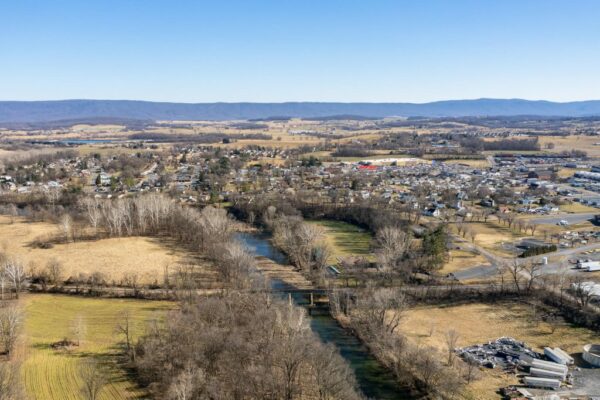 Partnerships
We have been joining more partnerships to increase the impact of our advocacy efforts, including collaborating with a local nonprofit, Alliance for the Shenandoah Valley, and joining the Virginia Conservation Network. 2022 brought us great events with both partnerships. Most recently, the Outdoors is Yours event this December, with a fantastic turnout and outstanding guest speakers. I was honored to be on a panel for the event. The event and speakers energized me to push for more connectivity and accessibility in our community. We are committed to including people who may not yet feel safe or welcome to bike or walk in our communities.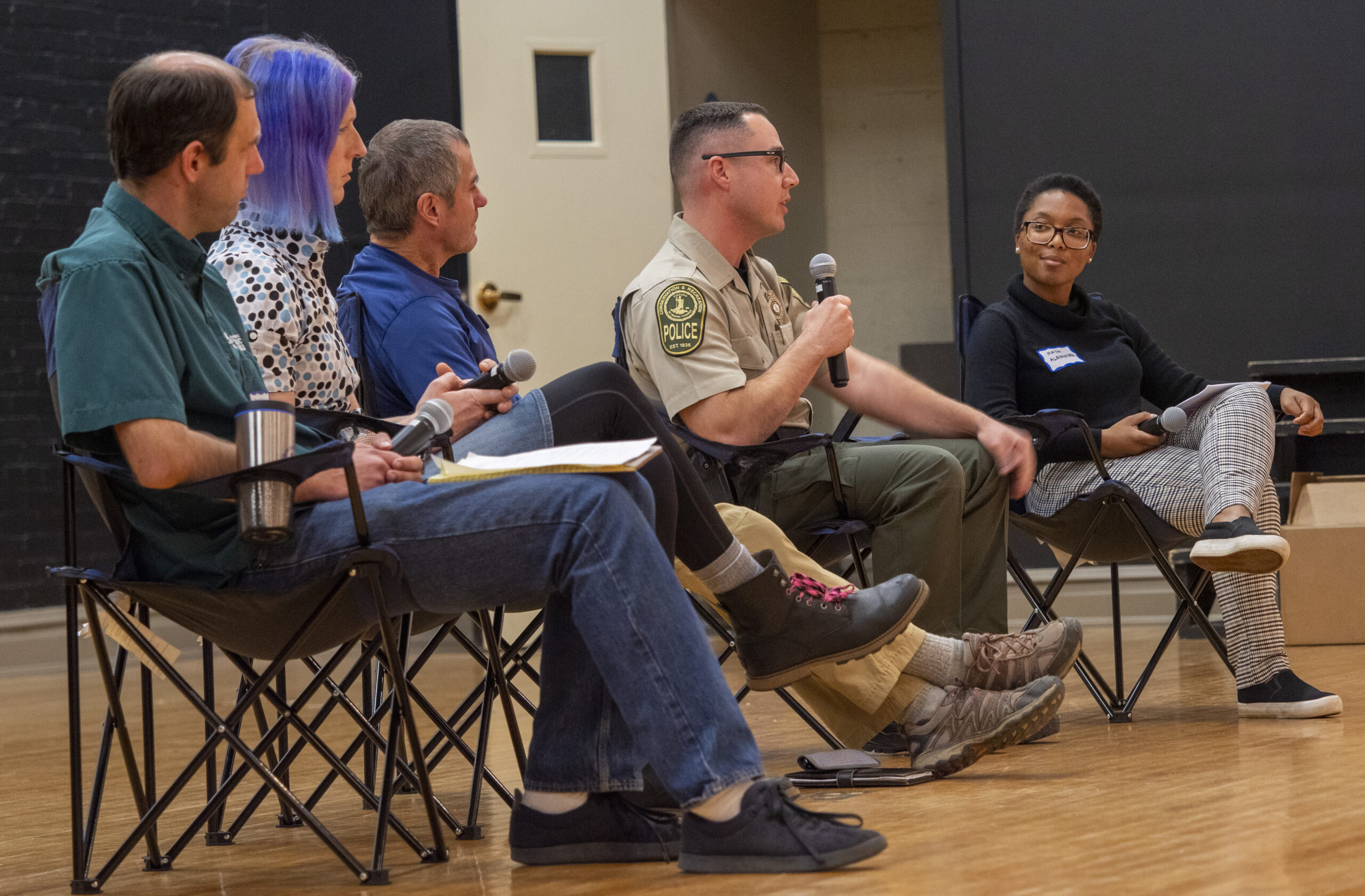 Massanutten Western Slope
On the trails front, we've continued to build new trails on the Massanutten Western Slope, thanks to an incredible team of dedicated volunteers who continue to maintain and develop trails. While the Western Slope has always had top-notch trails, I have been incredibly impressed by how the Massanutten Team has improved the experience for everybody. Not just by adding a wider variety of trails but with much-needed amenities like a restroom/changing room in the parking lot and a skills/jump park. The trails are still great as always; they're just even more pleasant to use now.
Stay tuned for 2023 as we launch a long-range trail strategy and planning effort for the Massanutten Western Slope Trail system. We will continue our work to ensure the Western Slope serves as a resource for our community that welcomes a wide range of trail visitors.
Trails on Public Lands
This has been a planning and foundational year for our work with trails on public lands. In the National Forest, the newest Narrowback trail and Tillman West improvement were completed very late last year, with most folks first enjoying them in 2022. While we didn't build any new trails on the Forest in 2022, we did get out for a few days in December for some essential trail maintenance to keep the fresh new trails draining and riding in tip-top shape. Our Narrowback project will officially wrap up early when we install a locally constructed steel bridge to span the creek crossing. This final component will add a unique character to the Narrowback "west" trail relocation. I'm excited to see it completed!
We secured another Recreational Trail Program grant to build a trail system in Seven Bends State Park near Woodstock. Once complete, this project will construct trails from the Shenandoah River to the Massanutten Mountain ridgetop above the park. Allowing better access with a broader range of trails and a fun experience close to several towns with excellent trailhead access. Seven Bends represents a unique opportunity, and we will kick off 2023 with planning for the project. With a bit of luck, we hope to break ground in late 2023 or early 2024.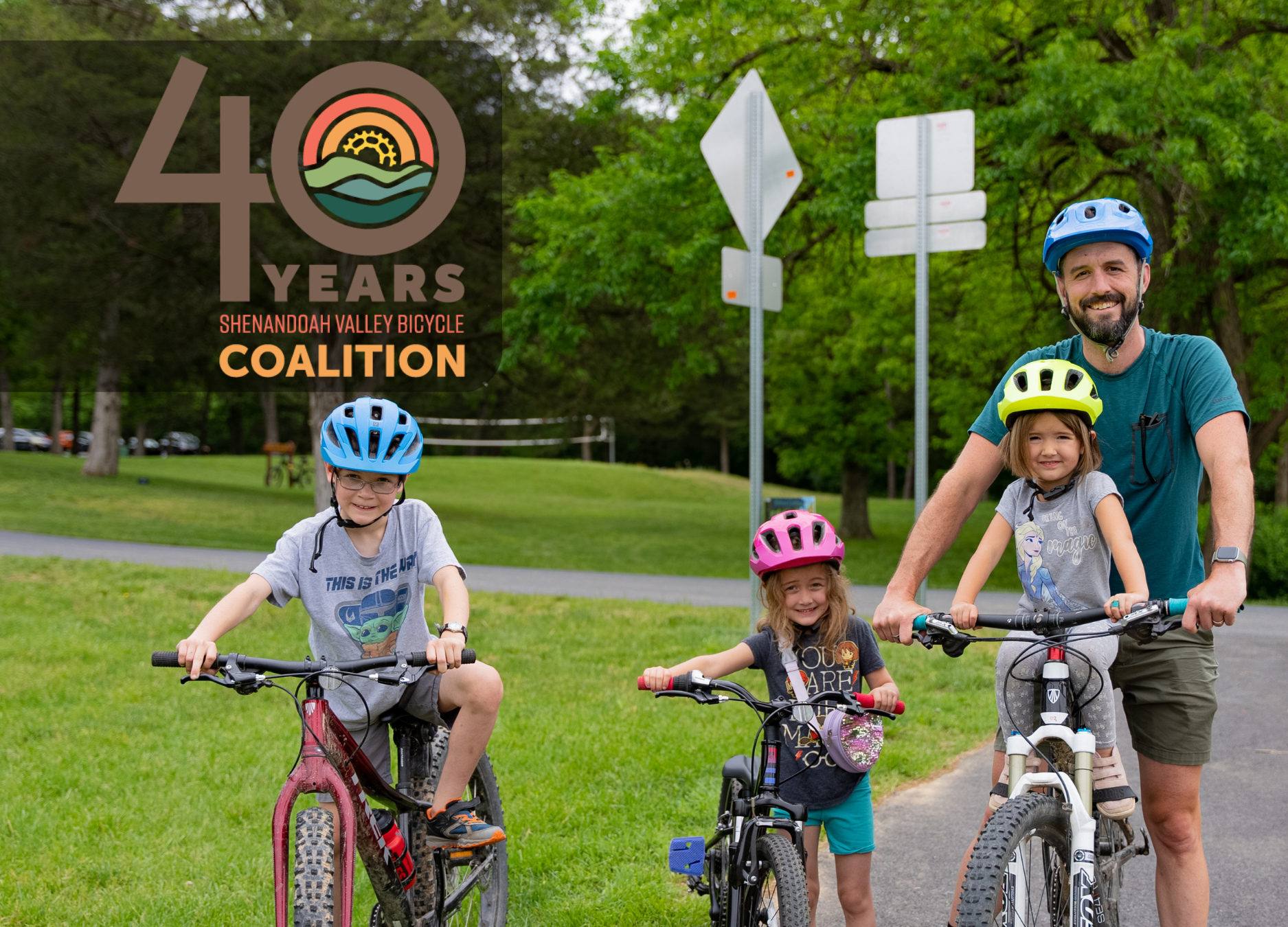 Trails Close to Home
Closer to home, we spent 2022 developing a trail plan for Sunset Park in Waynesboro with the help of an International Mountain Bicycling Association grant. We're also in talks with Sentara RMH with hopes to develop trails on their campus in Rockingham County, close to Harrisonburg. The Shenandoah Valley contains many different outdoor experiences. We are lucky to have the ability to build the whole gamut, from easily accessible trails in local parks to extensive backcountry wilderness trails and everything in between.
In closing, I want to thank you for your continuing support through your advocacy, membership, volunteer time, or financial giving. Your support makes the Coalition's impact a positive and transformative force in the Valley. We continue to grow and expand our capacity, and I'm excited about what we can do together!
-Scottie Pendleton
Chair of the Board
Shenandoah Valley Bicycle Coalition