Winter Trail Work Series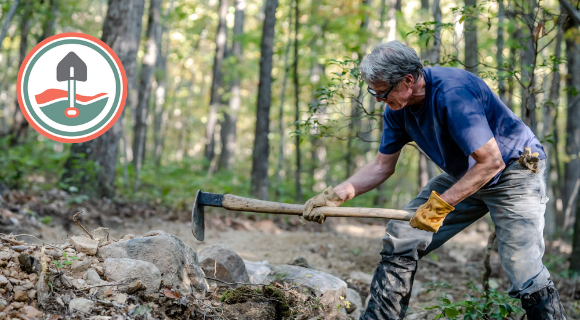 As we wrap up 2020, we are asking our members and broader network to support our community-centric fundraising campaign, and please consider donating to our Pixie Dust Campaign.
We are spending the end of November and part of December working on the Wolf Ridge Trail in the George Washington National Forest. We have four work parties scheduled to give one of our marquee trails some much-needed love. It has been nearly five years since our last major project on the Wolf Ridge Trail and it is time to get on the ground and clean up the drains and ensure the trail continues to shed water as it was designed for many years to come.
We also have work days planned for upcoming Saturdays at the Hillandale Pumptrack. Join our intrepid young diggers from 9 am to 11 am to help improve the pumptrack for everyone's enjoyment. Details below.