Kitchen Skills at Massanutten Western Slope
We can't wait to kick off construction of phase 1 for the Kitchen Skills at Massanutten Western Slope Trails. We reached out to our community in early April looking for help with supplies, equipment, and donations for the skills area. Thanks to the help of many, we are on track to build phase 1 over the July 4 holiday weekend. Harlan Price has been hard at work lining up supplies, equipment and a professional trail builder.
Eastern Trails Co will arrive in town on Thursday night and plan to work Friday through Sunday.  They are based out of the Roanoke area and have built some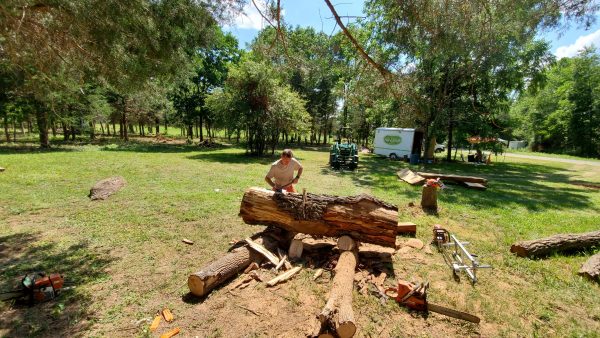 How Can You Help?
Volunteer on a Thursday or Saturday Work Party
We know this is a holiday weekend but we are in need of a handful of folks to help especially on Saturday and Sunday. If you are able to help please feel free to text/call Harlan (540) 746-1464
Things on the to do list.
Dig Post Holes: 1 or two people. Using a gas Auger
Harvest Cedar posts. 1-2 people (requires using a chainsaw)
Tamping 1 or 2 people. Using a gas plate compactor
Moving rock: Wheelbarrow
Putting down hay and seed.
Watering
Want to Learn More?
We talked with Harlan on Facebook Live to discuss the Kitchen Skills last week and discussed the layout and design. Watch now