COVID-19 AND YOUR BICYCLE COALITION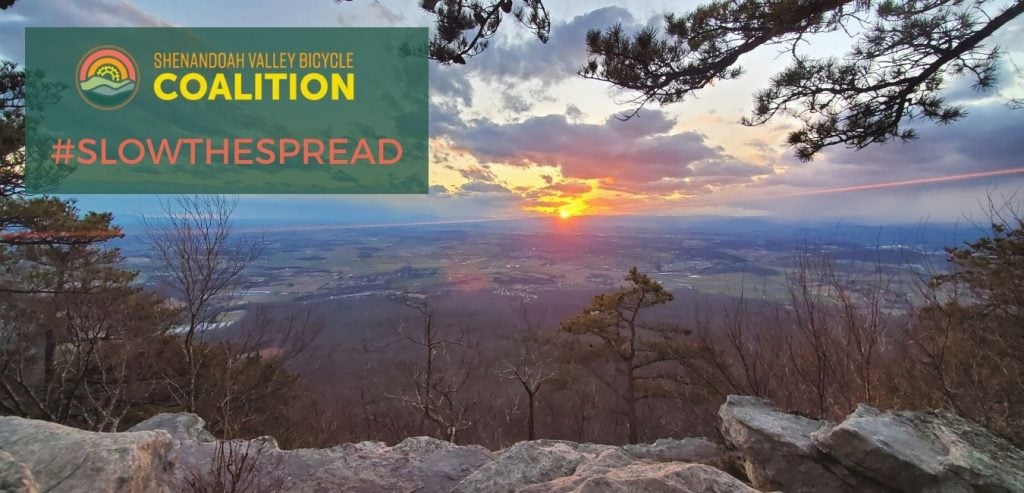 Update 5/14/2020: With most of Virginia and the entire Shenandoah Valley set to move into Virginia's Phase 1 reopening on 5/15, we want to clarify what this means for our events and activities. At this point in time, we have decided to wait for Phase 2 guidelines before considering the possibility of resuming any organized rides or events in a modified capacity.
Please read our update regarding the status of the Massanutten Western Slope Trails and how you can help us keep trail visitors safe and preserve access.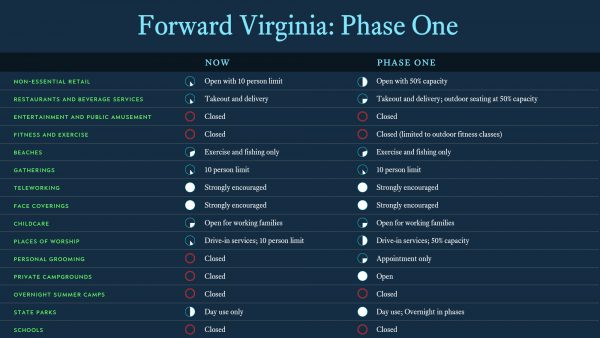 ---
Like most of you in recent days, we at the Shenandoah Valley Bicycle Coalition have focused on the quickly evolving coronavirus (COVID-19) pandemic. As we determine how best to respond to the pandemic, our first priority is the health and well-being of our community.
To help combat COVID-19 and SLOW THE SPREAD, The Shenandoah Valley Bicycle Coalition is suspending all organized rides, trail work, and events for the immediate future or at least until local/national government guidelines permit the resumption of such activities. We implore you to continue enjoying outdoor recreation individually or with your family considering social distancing and following recommendations for hygiene.
Our decision should not surprise anyone. In fact, these decisions are easy given our community and institutional responsibility to protect the health of anyone who attends one of our rides or events. We also weighed the recommendations and advice from the CDC, VA Health Department recommendations and guidance from National bicycling-focused organizations.
USA Cycling– "USA Cycling is recommending cancellation of all sanctioned events immediately and calling on all race and event directors, clubs, coaches, athletes, and members to postpone or cancel all scheduled races and events immediately. This includes any gatherings such as group rides, in-person group meetings, etc."
International Mountain Bicycling Association– "Please cancel, postpone or reschedule upcoming events including races, trail work, and group rides until there are new government directives. For now, let's ride in very small groups, keep our distance, and enjoy our trails close to home to minimize the risks associated with car travel."
Governor of Virginia– "Governor Northam told Virginians to avoid non-essential gatherings of more than 10 people, per federal guidelines. This does not include normal operations at essential services such as manufacturers, distribution centers, airports, bus and train stations, medical facilities, grocery stores, or pharmacies."
We are canceling the following events:
We are monitoring all future events and will update you when we have more information
We want to take this moment to thank you for your support. In the coming weeks, your membership and donations will be all the more important to ensure we can continue our work to continue transforming the Shenandoah Valley into a place where everyone has the freedom to walk and bike as part of their daily life.
Please never hesitate to reach out to us with questions or concerns: [email protected]
-Your Shenandoah Valley Bicycle Coalition