Public-private partnerships elevate Trail opportunities for all.
Massanutten Resort's Western Slope offers over 15 miles of trail on more than 800 mountainous acres, great for mountain biking and trail running. Much of the trail system was built and is maintained by Coalition volunteers.
Thousands of trail work hours, handcrafted rock gardens, multi-level single-track, and a teaching playground for area youth, the trails on the Western Slopes of Massanutten Resort are premier mountain bike riding in the Shenandoah Valley.
To access these community-build trails, all riders must have a Trail Pass. Riders can choose between a pay-to-play Day Pass, or invest in an Annual Pass for yearlong riding. Annual Pass holders can choose to purchase their pass (with 100% of all pass fees going to support the Coalition's trail building efforts!) or choose to devote at least 8 hours of trail work to the maintenance and expansion of these incredible trails.
However you obtain it, you WANT a pass, as this ongoing partnerships builds and sustains your riding trails.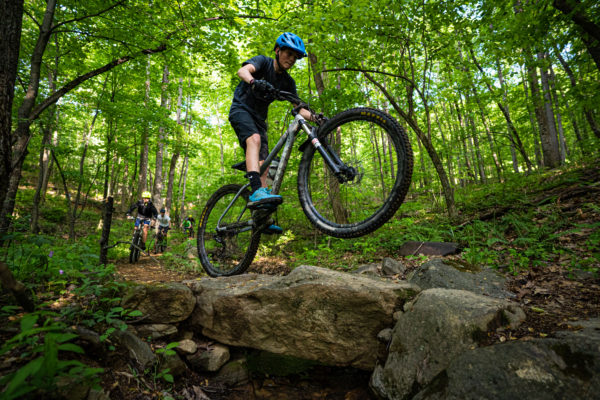 News from the Slopes
Explore More Campaigns