As we wrap up 2022, we are asking for your support to help us Spread Pixie Dust in the Valley by supporting great projects like trails in your National Forest. Your support ensures everyone has access to safe accessible biking and walking. Can you help us reach our 2022 Pixie Dust goals by midnight on December 31? Please consider a donation to the Coalition.
Donate
Do you want your name on a bridge?
We're looking for sponsors to help us make it happen (Contact US!). We're finally doing it! We're building a bridge for the Narrowback Trail!
From the beginning of our most recent Narrowback relocation grant, we hoped to have the funds to build our first true bridge project in the National Forest. We knew a bridge would be best for the environment and make for a better and more accessible trail experience.
It took longer than we expected, but we received the final signed engineered plans from the US Forest Service last week. Within a day, we had a bridge ordered, and with some luck, we will be installing the bridge early in 2023.
This bridge is all part of our goal to welcome & include more riders while working to dismantle the barriers to growing and diversifying the cycling
community.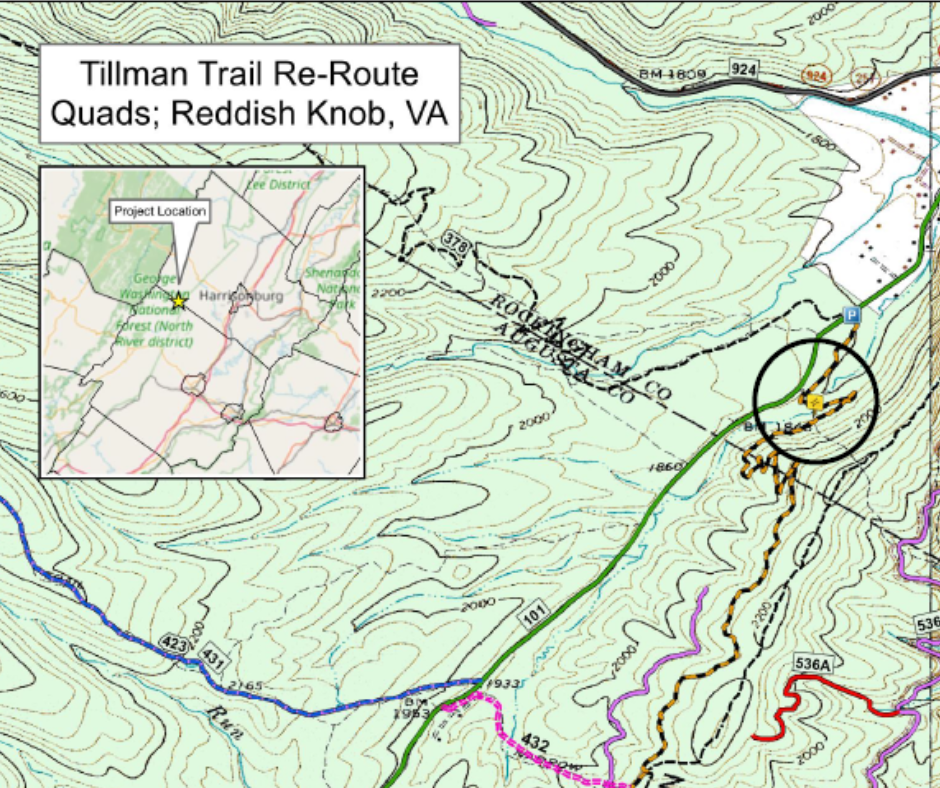 Our multi-generational work benefits those who will follow in our footsteps and along our trails. This is especially true in the National Forest and on our vast public lands.
.