Please feel free to contact any member of the board with questions, concerns, suggestions, etc.
Interested in serving on the Board of Directors and running for election? Please fill out a Letter of Intent to let us know you are interested: Click Here
General Coalition Contact Email: [email protected]
Scottie Pendleton (Board Co-Chair)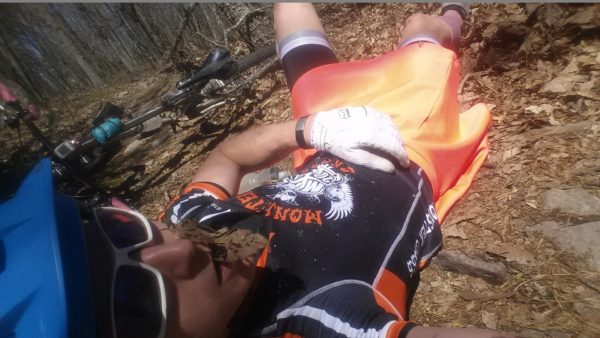 Originally from the Pacific Northwest, my life has taken me all over the country and across the globe and throughout my moving and travels I've found bicycling to be a major part of my life in so many ways from recreation and competition to just getting around and getting to know people. I've experienced the beauty of what bicycling can be and I've slogged through what it absolutely shouldn't be (and seen most of what's in between). While my career brought me to Virginia, it was the riding in and around Harrisonburg that pulled me to the Shenandoah Valley. We've got it all here: world-class mountain biking on well-maintained trails; fantastic road biking through gorgeous countryside; and communities that either are already put together with or have the potential to develop bike and pedestrian friendly ways for getting to and from school, work, and life in general in a comfortable manner.
It was apparent when I was a visitor and has been even clearer to me since I moved here in 2016 that it's no accident that the Valley is such a great place to ride: the Shenandoah Valley Bicycle Coalition (SVBC) has very effectively put in the time and legwork to make this such a great place for bikes. And while it's fantastic here in the Bike Capital, there is plenty we can do to make it even better, to bring in new riders and get more people out walking and riding and enjoying this wonderful place we have. I'm excited to be on the Coalition board and be a part of these efforts to bring the Shenandoah Valley to its full potential as a place where people can live, work, and play comfortably in the fresh air. Bikes are just a ton of fun and I want to share that with everyone. Let's get to work!
Term Expires February 2019
Jason Burch

Born and raised in Rockingham County, it wasn't until my time in Blacksburg that cycling became a regular part of my life, as daily transportation. After moving back to Harrisonburg, I was taught the art form of recreational cycling. I'm excited to return to the Coalition board to further serve a cycling community that has offered me so much; an organization Empowered to Build where they ride, Engaged in the community they share, and Riding for the reason they choose. Term Expires February 2021
Gretchen Sallah (Board Co-Chair)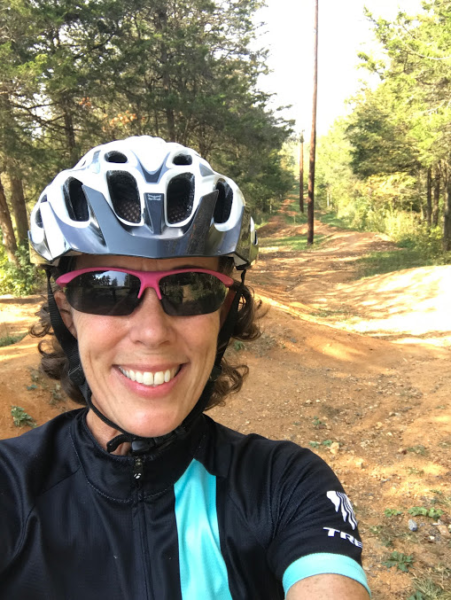 Hi, I'm Gretchen Sallah and I've lived in the Shenandoah Valley for the past 16 years. My husband, John, and I have two daughters who attend Harrisonburg City Schools.
I volunteer with the City's Safe Routes to School Walking School Bus program and with the Thomas Harrison Middle School's physical education bike unit. As a Harrisonburg woman on wheels, I have taken the lead to bring all Women of Harrisonburg on Wheels together to adopt our beloved Hillandale Park's Rocktown Trails.
I look forward to helping enhance and grow our bicycling community and getting more people of all ages out on bikes. I am especially interested in encouraging people to bicycle for exercise, recreation and/or transportation. I hope to help non-cyclists get out of their cars and see how much fun it can be to travel by bike and I look forward to finding additional ways to make it safe for all ages to do so. Term Expires February 2021
Kevin Rogers
I'm a Valley native having grown up in western Rockingham County. When I was 5 my parents moved to Florida where I spent my first 4 years in school and was exposed and learned early on about the diverse cultures we live in. During these years I spent most of my time outside riding my bike and walking the neighborhoods we lived in which included my mother commuting me to school on her bicycle. Moving back to the Valley at age 9 I spent the next several years riding my bike in the rural part of the County and spending the rest of my time in these beautiful mountains that surround us.
In the past few years, I have developed a passion for cycling on both roads and mountain trails. This has opened my eyes to all the opportunities the Coalition has helped facilitate both since its inception along with the challenges it faces moving forward to improve upon our current transportation infrastructure for Cycling and Walking. More importantly how we can "plant the seeds" in the minds of the upcoming generations so that our progress and goals will continue to grow and nurture a better quality of life for our entire Valley community thru the influence of Cycling! Term Expires February 2020
Corrie Green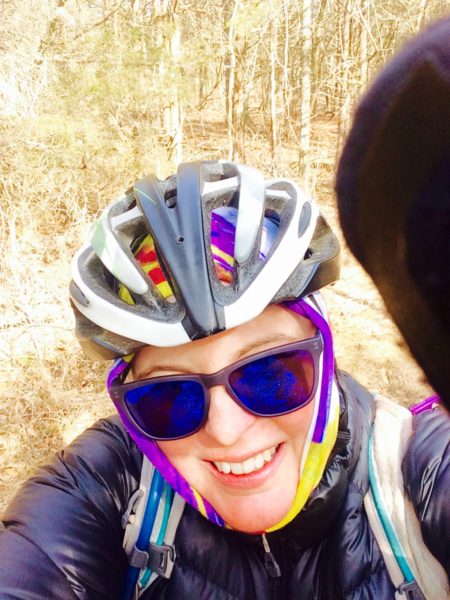 I am a Harrisonburg and Rockingham County native. I started to fall in love with bicycling while living in Wyoming and working for Grand Teton National Park. A friend leant me a bike as my car had broken down and I didn't have the money to fix it. I starting biking a few miles to work and back and have fond memories of seeing moose hidden in the shadows and elk horns on the ground. When I moved back to Harrisonburg my boyfriend ( now husband ) bought me a bicycle and little by little I became an addict. My interest in joining the coalition and representing the valley is all about getting people on bikes who may not have the means to do so. The socioeconomic aspect of riding appeals to me both because I didn't have a bike growing up as a kid and because at one point it was my only means to get to work. I would love to pull my love of biking toward people who could benefit from its use and make it more accessible for people needing a pathway to work or fun. Term Expires February 2019
Mike Bowen
I have lived in Harrisonburg/Rockingham County my entire life and currently live in Massanutten Village with my wife Robyn and two kids. We are extremely fortunate to have so many miles of premier mountain bike trails in our backyard. The access to trails have grown tremendously in the time I have been riding (20 + years) and I know in large part because of the efforts of SVBC. I also have enjoyed seeing many road improvements across the City and County and look forward to continued progress to make road riding a more viable option for commuting and recreating for more people. Term Expires February 2020
Randall Wolf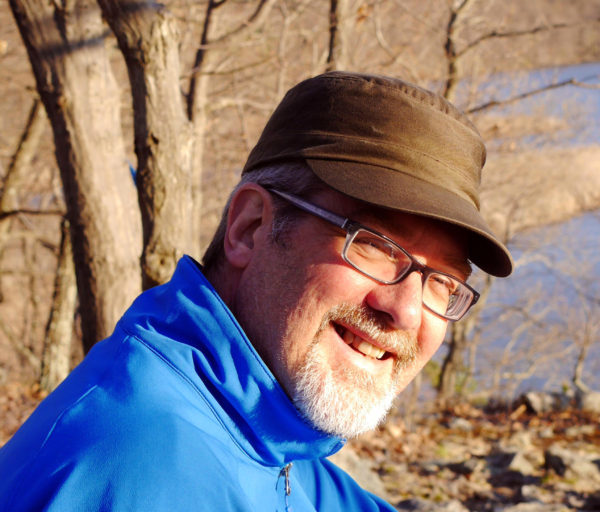 Bicycling has been foundational to my life and provides me with adventure, fitness, transportation, and life-long friendships. My wife, Julia and I live in Stuarts Draft, and she rightly once said to me about my cycling friends, "They are your tribe." Yes, you are. My goal as a board member of SVBC is to learn from and support the members of the club and to become a voice in the Valley regarding the value of community biking.
About me – a few cycling highlights:
I have enjoyed bike tours, including a 3-week tour from Philadelphia to Nova Scotia and back with five friends at age 16, and a Baltimore-Danville tour in my 20s via Skyline Drive.
As a photojournalist, I covered the first US pro team in the Vuelta Espana.
Editor and cycling blogger for a newspaper in Westchester, NY: After a cyclist was killed by a city bus in 2009, I helped write an editorial suggesting a safe passing law be enacted. Thanks to the efforts of many, Merrill's Law went into effect a year later, making New York riders safer.
LCI Certified Instructor
Currently helping to organize Bike Kitchens and lead rides in Staunton and Waynesboro: Bikebox of the Blueridge

Term Expires February 2020
Ray Gay
Every time I hop on a bike whether it's in the woods (which I prefer) or on the road, it takes me back to being a kid. As a kid, riding my bike meant freedom – freedom to get to connect with friends, freedom to explore the woods and the freedom to occasionally get lost. Thankfully riding a bike still, helps me stay connected with friends and still gives me freedom – the freedom from being bogged down with life's responsibilities. Riding is also a family thing for us, some of our favorite "adventures" have been on bikes. We all know the Valley offers us a very special place to live, work and play. From a biking perspective, the Coalition and its predecessor groups have been at it for a long time and have made great strides in enhancing our trail systems, providing access to safer road riding and improving our recognition and relationships with local government entities. As we see the Valley grow we need to make sure we continue to be noticed and represented so that the things we enjoy most will continue to be improved upon and available now and in the future. I'd like to help make sure that the next generation of riders have it a little better. Term Expires February 2020
Dan Wright
I've been riding in the Valley since 2012 when my wife and I moved to Staunton from Chicago. As a rider, I enjoy pretty much anything I can fit in – road, mountain, and (in the fall) some very amateur cyclocross racing. I'm also an avid mechanic and built my own custom steel road frame a few years ago. Since I'm a Staunton resident, I'm excited about helping SVBC's reach expand into Augusta County; we have lots of riders and interest in creating infrastructure here, and SVBC could be a major asset south of Harrisonburg. I am also a recently certified League of American Bicyclists instructor and am looking forward to planning and teaching classes this summer in association with SVBC's Education Committee. I love the work that SVBC does for the cycling community in the area and am excited about the opportunity to contribute to that mission. Term Expires February 2020
Board and Officer Elections Q & A
When are the elections?

Elections will take place during the month of March.

When does the new term begin?

The new SVBC Board will begin the second Monday in March for the monthly board meeting.

How will people vote?

The election is will be available on Svbcoalition.org

Who can vote?

Any current SVBC member 12 years or older.

How many Board Members will be elected?

The SVBC board consists of nine members. Terms are three years.

Are there term limits?

Yes, a Board member is limited to three consecutive terms with no limit on the total number terms.
Duties and Responsibilities
Board Members
Eligibility (per the Bylaws):
You must be an active member of SVBC in good standing and agree to uphold the

Articles of Incorporation, as amended, and the Bylaws, as amended, of this organization. Good standing is defined as: Projecting a positive image, conducting oneself in a professional manner, respecting the rights of other directors, staff and members to express their ideas and communicating with honesty and respect.

You must agree to uphold the Articles of Incorporation and the Bylaws of the organization.

All Directors are elected to represent the membership as a whole and not the interest of a particular constituency.

Directors cannot own, run or be employed in a business that is in direct competition with this organization.
Length of Term
Each board member shall serve a three-year term from the effective date. A

board member may serve up to two successive three-year terms.
Time Commitment Required
The board of directors meets every month for an average of 2 hours per meeting.

Committees of the SVBC meet three to six times a year, depending on the committee. 3. Directors are expected to attend an annual board retreat, of one day in length.

Board members are encouraged to attend the annual meeting and other SVBC events as appropriate and within the director's available time.

Board members are encouraged to attend the monthly membership social which typically immediately follows the monthly board meeting.