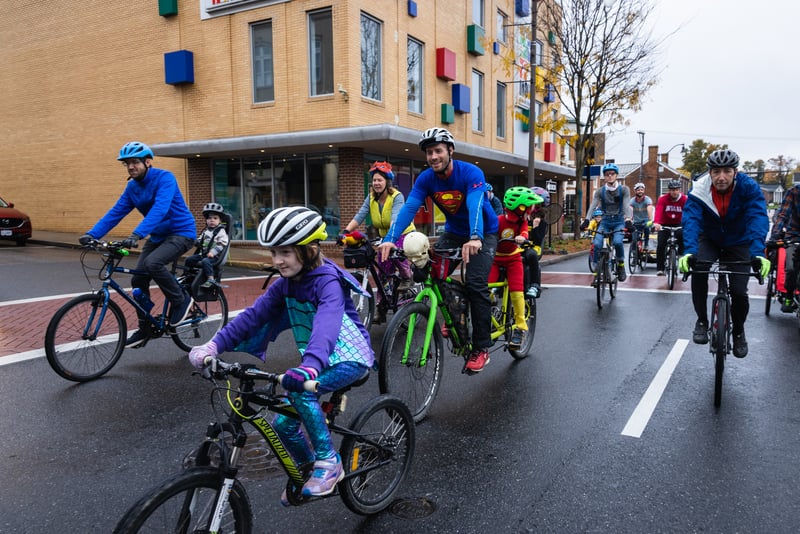 We're hiring a community engagement Coordinator to join our team
| | | | |
| --- | --- | --- | --- |
| Job Title: | Community Engagement Coordinator | Job Category: | Nonprofit |
| Reports to: | Executive Director | Travel Required: | Min. Travel Required |
| Level/Salary Range: | $44,000 to $48,000 commensurate with experience | Position Type: | Full time, Salary (will also consider part-time candidates) |
| Contact: | | Date Posted: | 9/1/2023 |
| Posting URL: | SVBCoalition.org/join-our-team | Posting Expires: | Until Filled |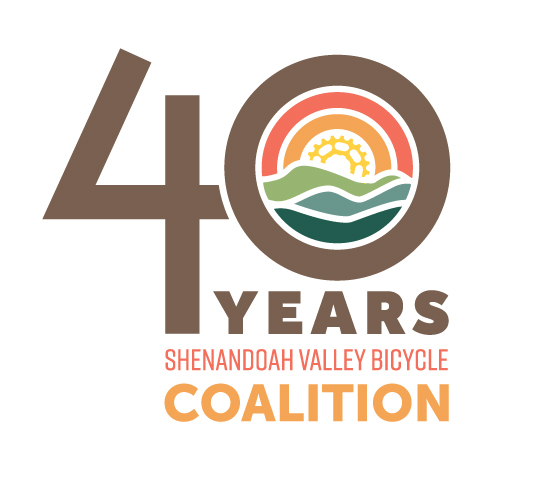 About Us
The Shenandoah Valley Bicycle Coalition is a nonprofit formed in 2007 through the merger of the Shenandoah Mountain Bike Club and the Shenandoah Valley Bicycle Club. The Coalition is an organization that has led the region in advocating for active transportation, access to the outdoors, and the development of safe places to walk and bike. Our core work areas include Trail and Active Transportation Development, National Forest advocacy, and Community Outreach to grow our network.
Our mission is to lead the development of an innovative regional recreation and transportation movement that places trails, bicycling, walking, and active transportation infrastructure at the core of inclusive, vibrant, and healthy communities. The Coalition primarily focuses on three counties, Augusta, Rockingham, and Shenandoah, along with the towns and cities within those counties. A talented and engaged volunteer board of directors and a full-time executive director lead the Coalition.
Our board is committed to an equitable Coalition that works to improve biking and walking for everyone. The Coalition is also committed to our Justice, Equity, Diversity, and Inclusion plan to ensure the outdoors and biking/walking is genuinely for everyone while expanding access for underserved communities.
The Coalition signed the Cycling Industry Pledge, and the guiding principles inform our work.
JOB DESCRIPTION:
The Community Engagement Coordinator will report to the Executive Director and will be responsible for engaging the Coalition's wide network of volunteers and advocates to further the Coalition's mission. In addition, the position will be responsible for helping plan and execute marketing and branding activities at the Coalition. Responsibilities may include but are not limited to email marketing, digital marketing, event marketing, fundraising marketing, content marketing, copywriting, and campaign execution.
The Community Engagement Coordinator will spend at least half their time fostering and expanding our network of grassroots volunteers and advocates, empowering them to be leaders in the movement toward a walkable, bikeable Shenandoah Valley that centers trails and greenways. Volunteers and advocates engage in a range of activities, from trail building and maintenance in the National Forest to attending public meetings to advocating for specific infrastructure improvements in their communities.
OFFICE LOCATION:
Harrisonburg, VA, partial remote work optional
REQUIREMENTS OF THE POSITION:
Passion for advancing access to active transportation and trail-based access in the Shenandoah Valley.
Experience that is relevant to increasing the diversity and inclusiveness of active transportation and outdoor access.
The candidate must have excellent interpersonal, communication, and technical skills.
The role requires initiative, decisiveness, flexibility, and the capacity to give and receive feedback.
Proficient communication skills – written and oral
Flexibility to work occasional nights and weekends and travel to meetings and events.
PREFERRED SKILLS (not required)
The ideal candidate will be a collaborative colleague who can work effectively in a small, dynamic office and with our wide-ranging network of volunteers.
Ideally, the candidate will have some experience in strategic marketing or communications roles.
Experience creating and executing marketing strategies/campaigns.
Exceptional writing, grammatical, and copy-editing skills and the ability to write original content.
Experience with the development and execution of advocacy campaigns.
Ability to translate policies, plans, and designs into language the general public understands.
COMPENSATION & BENEFITS:
Salary range is $44,000 to $48,000, depending on experience.
The benefits package includes paid leave and holidays.
Full-time Salary (will also consider part-time candidates)
PHYSICAL DEMANDS:
While performing the duties of this job, the Community Outreach Coordinator is regularly required to stand, reach with hands and arms, use hands to finger, handle, or feel objects and/or controls; move/carry files; and sit, walk, talk, and hear. The coordinator must occasionally lift and or move up to 25 lbs.
Specific vision abilities required to fulfill the duties of this job include close vision, the ability to perceive color, and the ability to adjust focus to handle extensive data collection, analysis, and summary reporting. Computer work will be a part of the daily workflow and process. Reasonable accommodations may be made to enable individuals with disabilities to perform these essential functions.
EQUAL OPPORTUNITY
The Shenandoah Valley Bicycle Coalition believes diversity and inclusion among our teammates is critical to our organization's success. We seek to recruit, develop, and retain the most talented people from a diverse candidate pool. It is the policy of the Coalition, in accordance with all applicable laws, to provide all individuals with equal employment opportunities without regard to race, color, religion, gender, pregnancy, age, marital status, veteran or disability status, national origin, or any other characteristic protected by applicable law in all terms, conditions, and privileges of employment. Shenandoah Valley Bicycle Coalition is an equal opportunity employer.
TO APPLY: