11/7: Meet & Greet your Bicycle Coalition in Staunton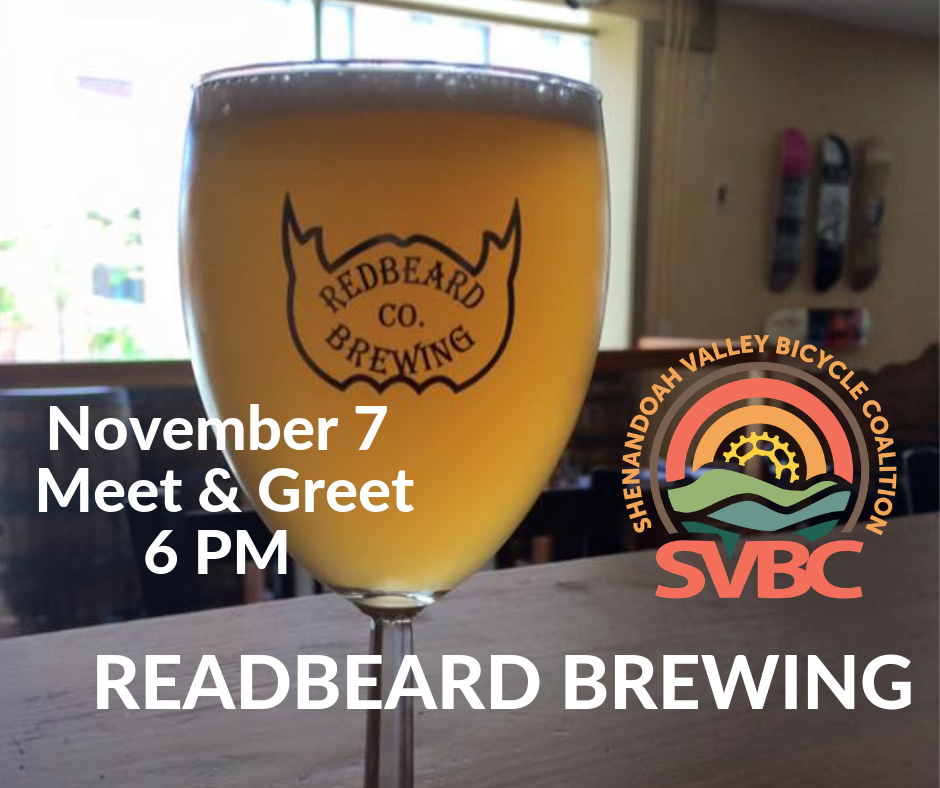 What: Join us for an evening at Redbeard Brewing Co for a very casual and informal social gathering to meet board members of the Shenandoah Valley Bicycle Coalition and our new Executive Director (Read a letter from our new ED).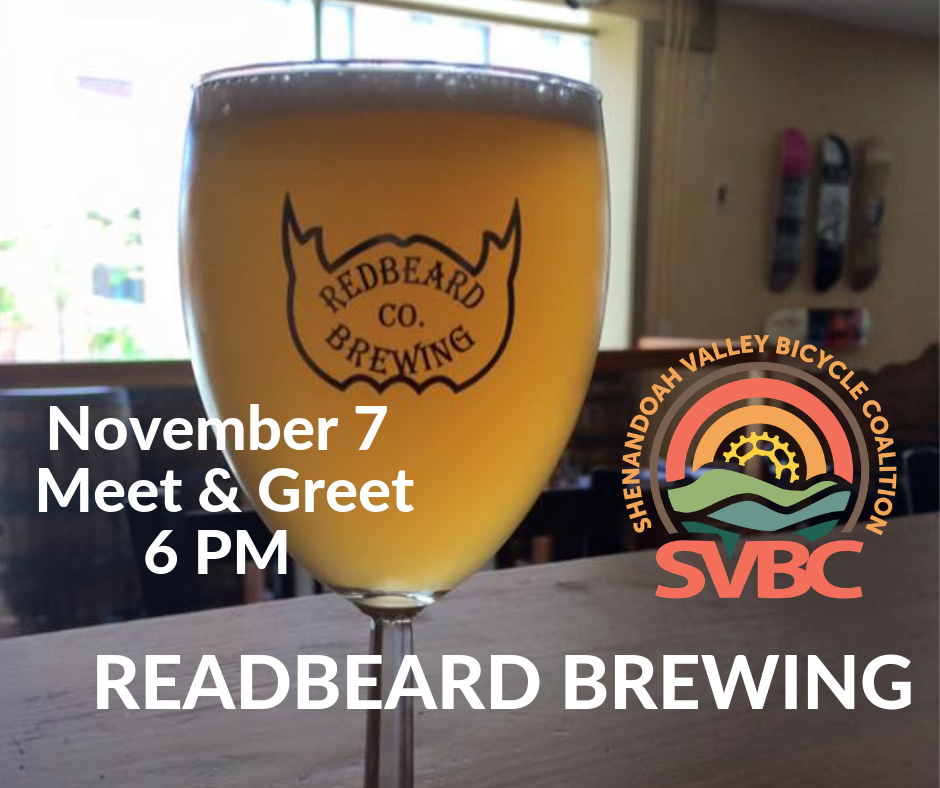 When: Wednesday, November 7 at 6:00 pm until whenever
Where: Redbeard Brewing Co in downtown Staunton, VA
Why: Maybe you've heard the news? The Shenandoah Valley Bicycle Coalition recently hired our first-ever Executive Director. We want to not only celebrate this achievement but we also want you to come out to meet the Executive Director and the folks who serve on the Board of Directors for the Coalition.
Facebook Event: 11/7 Meet & Greet with the Bicycle Coalition