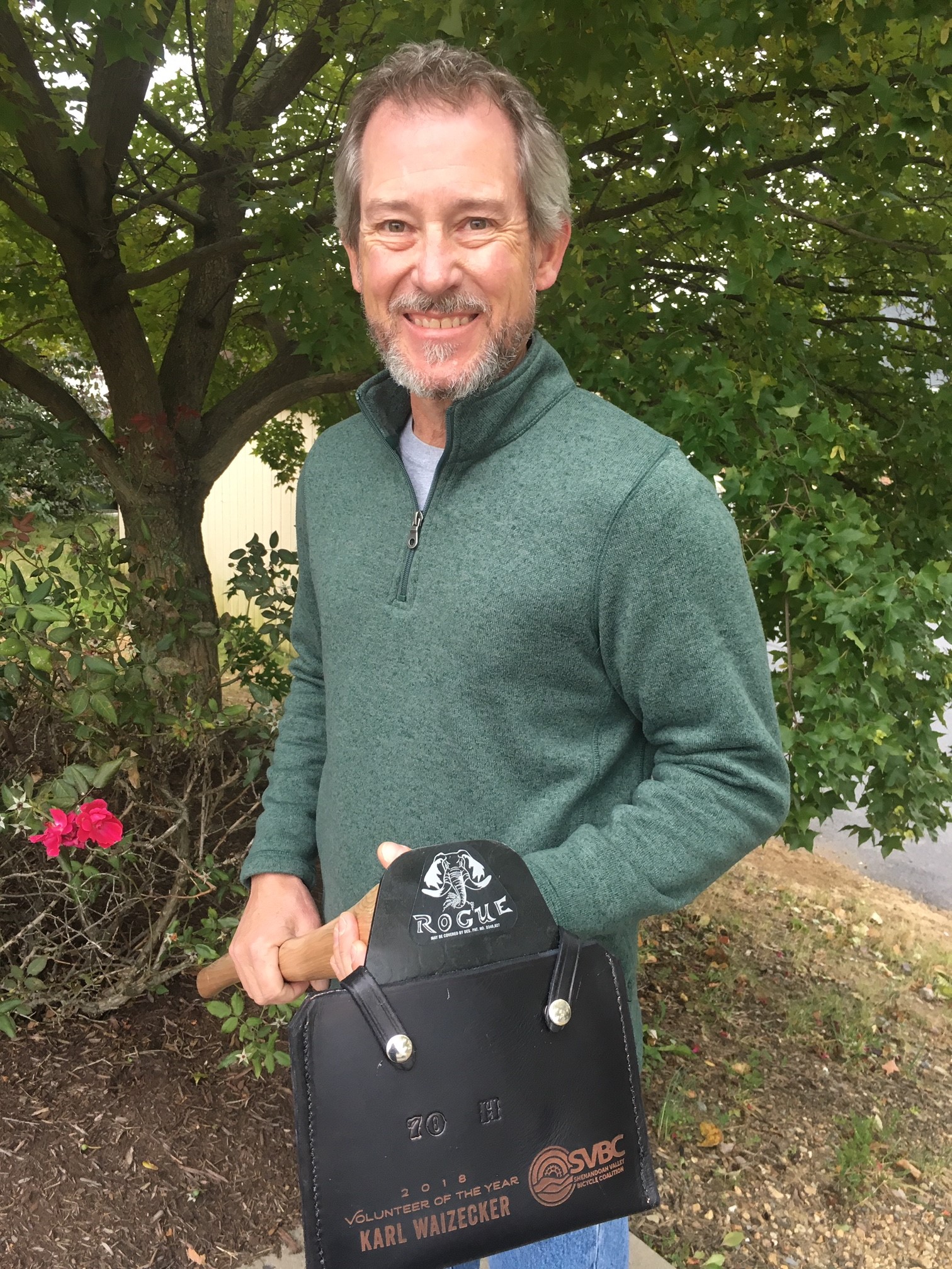 We don't always celebrate our triumphs as well as we should. From building trails, securing grants, holding events, advocating for greenways and more, this Bicycle COALITION stays busy Building Better Communities in the Valley. Founded on and fueled by passionate volunteers, the Coalition is fortunate to have a sizable cadre of motivated volunteers who keep our wheels rolling.
Historically, we don't always celebrate our volunteers as we should. Moving forward, we intend to remedy this problem and ensure our volunteers are recognized and appreciated for the many hours of hard work that they pour into our communities on behalf of the Coalition every year.
On Thursday, October 25, we held a party to celebrate another year of trail building on Massanutten's Western Slope trails. With two new trail projects this year, both in challenging terrain, 2018 proved to be one of our most ambitious and productive trail building years to date. Along with celebrating our successes, we started a new annual tradition. Each year we intend to recognize a volunteer of the year for the Massanutten Western Slope Trails. Someone who has gone above and beyond that year in their time and energy to build/maintain trails on the Western Slope.
We are very excited to announce our first annual Massanutten Western Slope volunteer of the year award. Karl Waizecker was presented with a custom etched leather sheath for his new Rogue Hoe trail work tool. Now he never has to stop working on trails!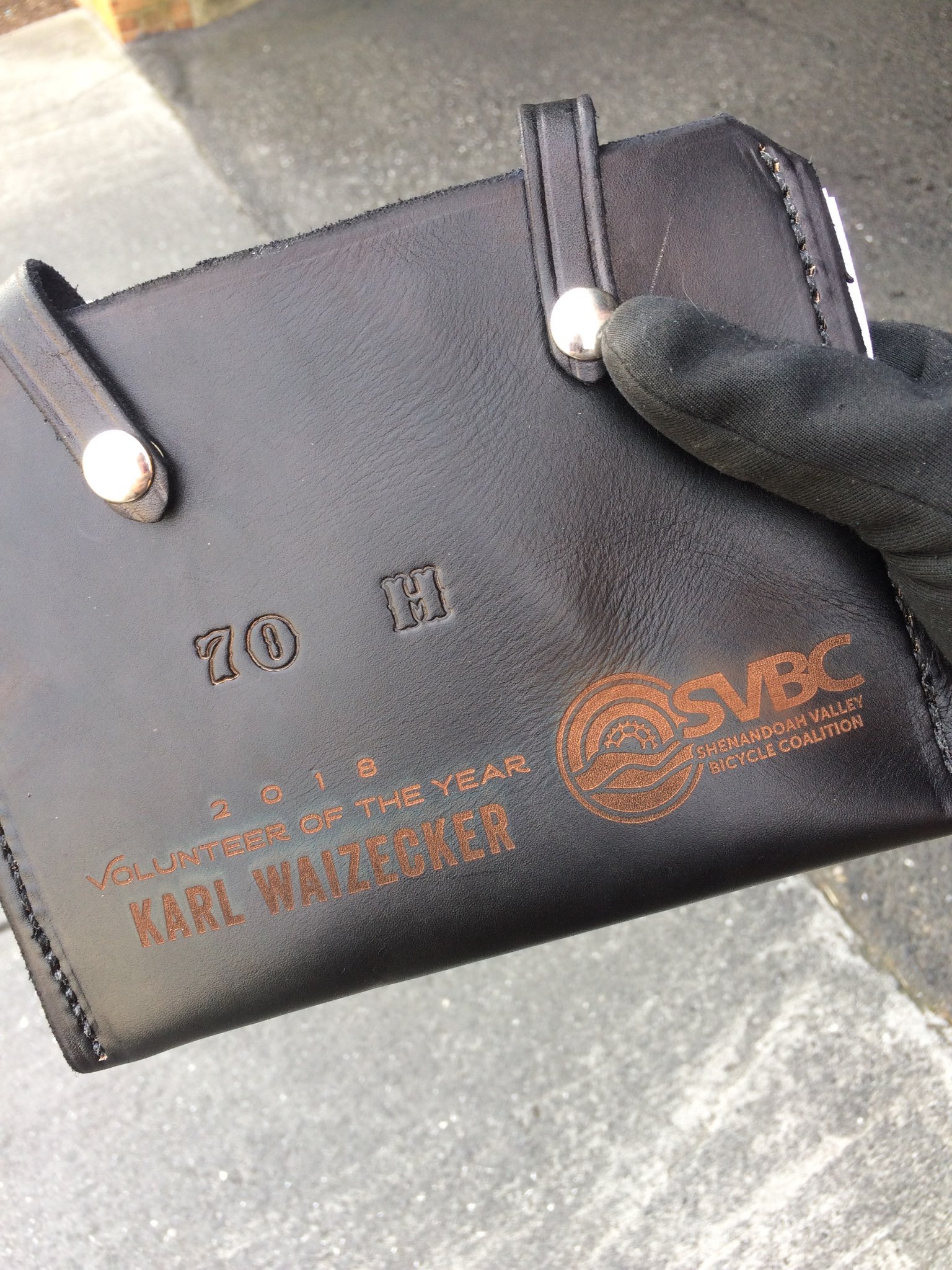 Karl has been a consistent presence at our Thursday and Saturday trail work days on the Western Slope. In addition to attending nearly every work day, Karl has led and organized a number of our Saturday work parties on the new lower "Creekside" trail build. Karl joined our Massanutten Western Slope Trails planning team this year. We couldn't be more excited to have someone as passionate as Karl helping us dig and helping us orchestrate the big picture pieces and dreams for the Western Slope trails.
If you see Karl make sure you thank him for his work. We know it is long overdue but we are excited to continue celebrating our volunteers and our volunteer culture in 2019. Have ideas for how we should recognize or celebrate our volunteers? Let us know: