Thursday Night Trail Work Returns to Massanutten
SVBC will officially start off the 2013 Massanutten Trail Work Campaign Thursday April  25th.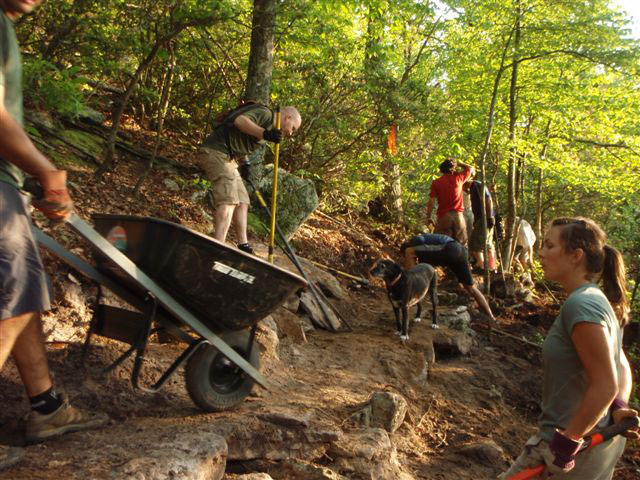 Volunteers have already been busy this spring and past winter flagging some new routes above the pond.
Crews will head out from the main parking area at 5 pm on Thursdays and head up to the pond.  
If you can't make it by 5 pm you are encouraged to come anytime and meet on site.
Tools will at the pond so feel free to ride up to the pond or drive (the gate by the horse stalls be open).
For the first few Nut Trail Work Thursdays,  SVBC will be focus on leg one of the new "Granny Grind" reroute, the trail that heads on the western side of the pond.
For more info please don't hesitate to email or call Thomas:[email protected] or 540-236-2001.