New Trails for the Western Slope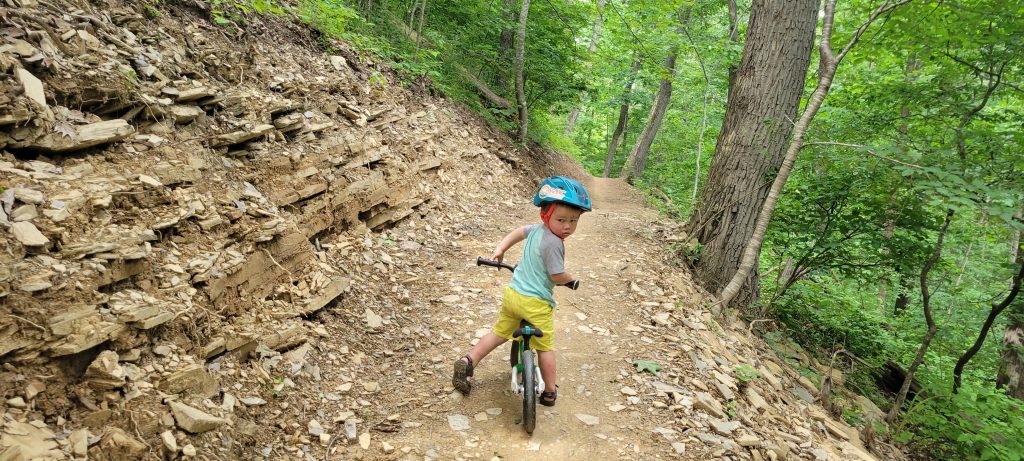 Donate
As we wrap up 2021 we ask you to consider helping us continue spreading Pixie Dust through the Valley with a contribution. After all, change can be playful and we can reclaim space for people walking and biking.
---
In 2021 your Coalition created another new collection of trails on Massanutten's Western Slope. Like last year, 2021 continued our focus on trail connections near the trailhead to provide visitors with a fun and engaging "green/blue" trail experience.
Happy Hour
2021 brought the creation of the "Happy Hour" trail and the Red White and Blue Trail extension. Both complemented and added to our 2020 new trail builds of "Quarantine" and "Red, White, and Blue." Both new trails provide more accessible trail connections close to the parking lot trailhead. Happy Hour is smooth and flowy with a few alternative lines, and nice berm turns for a more modern bicycle-optimized trail experience.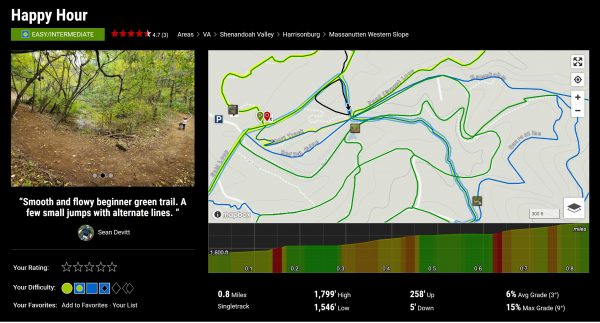 Happy Hour meets the Coalition's goal to provide a broader range of trail experiences. Specifically, to meet the expectations and needs of new and experienced trail visitors. We work to develop and maintain accessible trails that are easy to access, easy to navigate, and meet expectations.
How Can You Help?
Ensuring you and your guests have a trail pass is the best way to support the trail system. We offer both day passes and annual passes, and you can find all the details on Westernslopetrails.org. We always need help with volunteers to trail build when our weekly trail work days are up and running during the warmer months. Can't volunteer?
We also fundraise to help fuel our work. You can Donate TODAY
Why are We Doing This?
Historically, the Shenandoah Valley has lacked more accessible trails for new and intermediate trail visitors. Most of our trails require greater physical fitness and bike handling skills than most new riders or trail users. Creating opportunities for these new trail visitors to have fun and enjoy trails from the beginning drives us to consider how and where we can create these experiences.
While we have spent over a decade building and relocating trails in the George Washington National Forest, our trail construction is even more prolific on the Massanutten Western Slope. The Western Slope serves as a "Trail Lab" for the Coalition, where we can build trails without the requisite red tape that must be met to build trails on National Forest lands.