June 4 & 5: Massanutten Hoo-HA Enduro and XC Race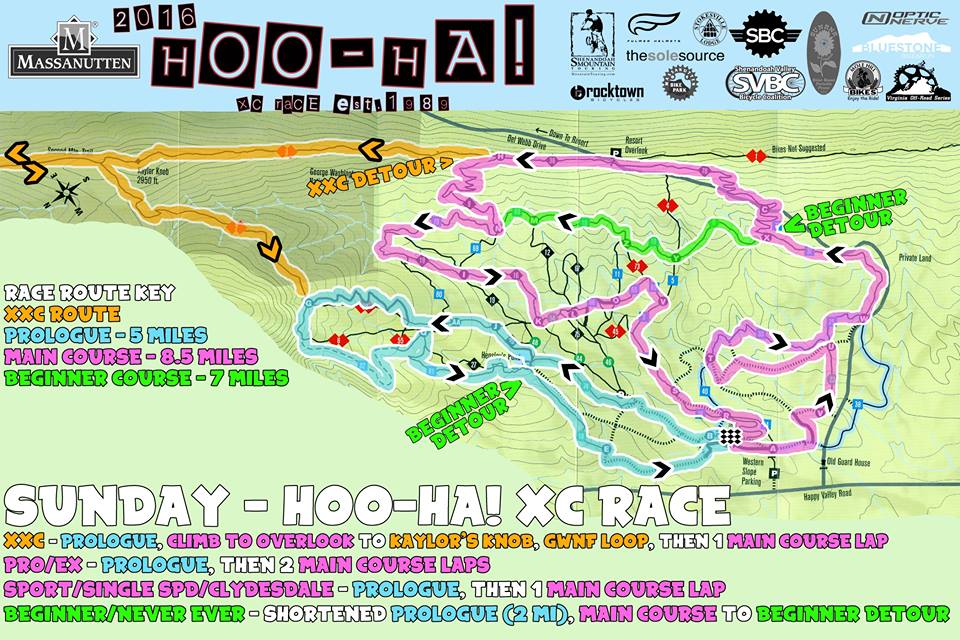 3 Hours Left to save money on your Hoo-Ha Registration with special Discount code for SVBC members. If your SVBC registration is current be sure to use SVBC2016 Discount code when you register for the Hoo-Ha before 11:45pm tonight June 2. REGISTER NOW: https://www.bikereg.com/massanutten-hoo-ha
The Massanutten Hoo-Ha is an annual favorite for the Shenandoah Valley Bicycle Coalition and the Valley mountain bike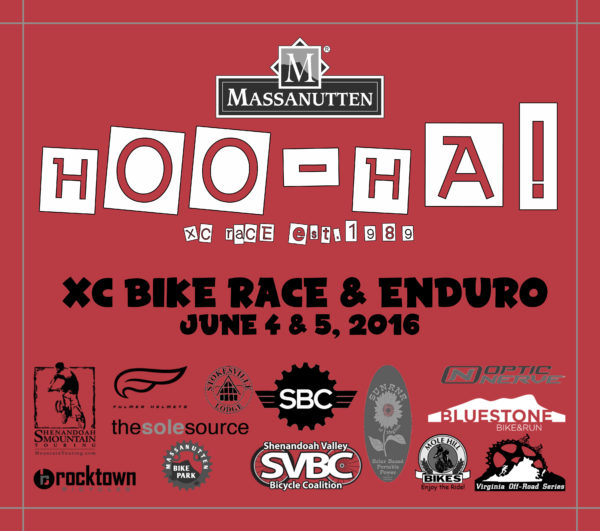 community. Each year Massanutten Resort holds the Hoo-Ha on the Western Slope Trails and showcases the amazing work of the SVBC volunteers. We have built a new trail at Massanutten nearly every year for the past 8 years. The (tentative) course announcement shows that the prologue will use the newest SVBC built trail (Laird's Nostril) to climb up to Leighton's Overlook and descend Laird's Nose.
Saturday June 4: Hoo-HA Enduro 
A three (mostly downhill) run favorite is held on the Saturday before the Hoo-Ha and involves pedaling up to Kaylor's Knob (via Laird's downhill) then racing from Kaylor's all the way back down to the parking lot on some killer backcountry trail that transitions into SVBC built Laird's Nose ripping built singletrack. The next two runs involve a shuttle up to the overlook and then racing down the Upper Ravine then the 2,000 hour trail. Both times back down to the parking lot.
Sunday June 5: Hoo-Ha XC and XXC Race
Always a classic with something for everyone. With a kids race, First Timer class, Beginner class, Sport, Export, Pro categories and the especially grueling XXC (much longer race) there is always something for everyone at the Hoo-HA.
2016 (Tentative) Course