Giving Tuesday – Pixie Dust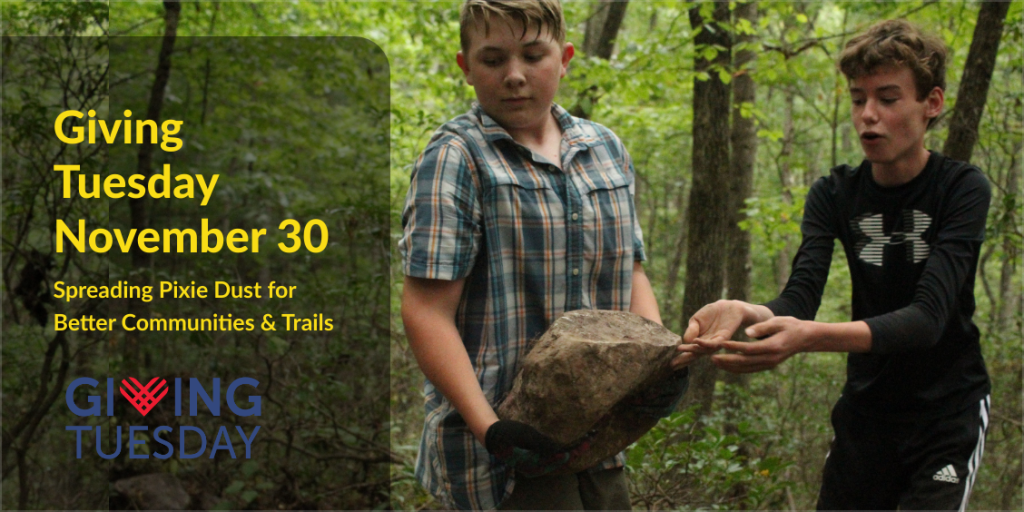 Joy, Community, and Pixie Dust
Together, we are reclaiming our streets, trails, and public places for current and future generations of walkers and riders. Please consider helping us continue spreading pixie dust through trails, friendships, bicycles, volunteerism, and community. If you are in a position to donate and help spread the pixie dust we are grateful for any level of support.
Facebook is matching up to $8 million on a first come – first serve basis. If you are interested in a reasonable chance to have your gift matched please try to donate as close to or just after 8 am EST via our Facebook Fundraiser.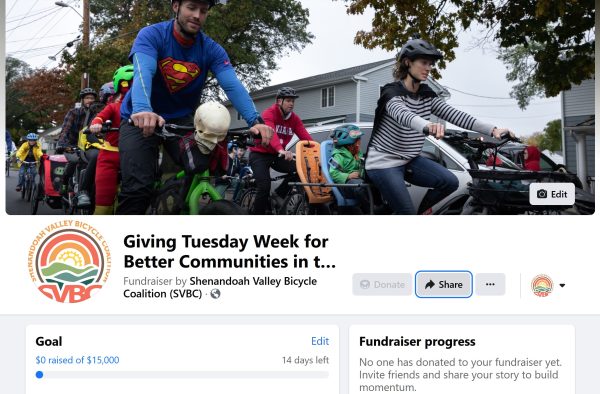 The Shenandoah Valley Bicycle Coalition is a 501(c)3 non-profit organization. Your donation is tax-deductible (you will receive a confirmation receipt via email).
If you would like to donate by cash or check, send your donation by mail to:
Shenandoah Valley Bicycle Coalition
P.O. Box 1014
Harrisonburg, VA 22803
---
"We've got something special here, a kind of pixie dust that brings us all together to make the Coalition one of a kind. We're working to build better communities in the Shenandoah Valley, making it a connected place where biking and walking aren't just safe but are comfortable and regular things to do every day."