6/9: and EVERY THURSDAY: Massanutten Trail Work on the 4,000 hour Trail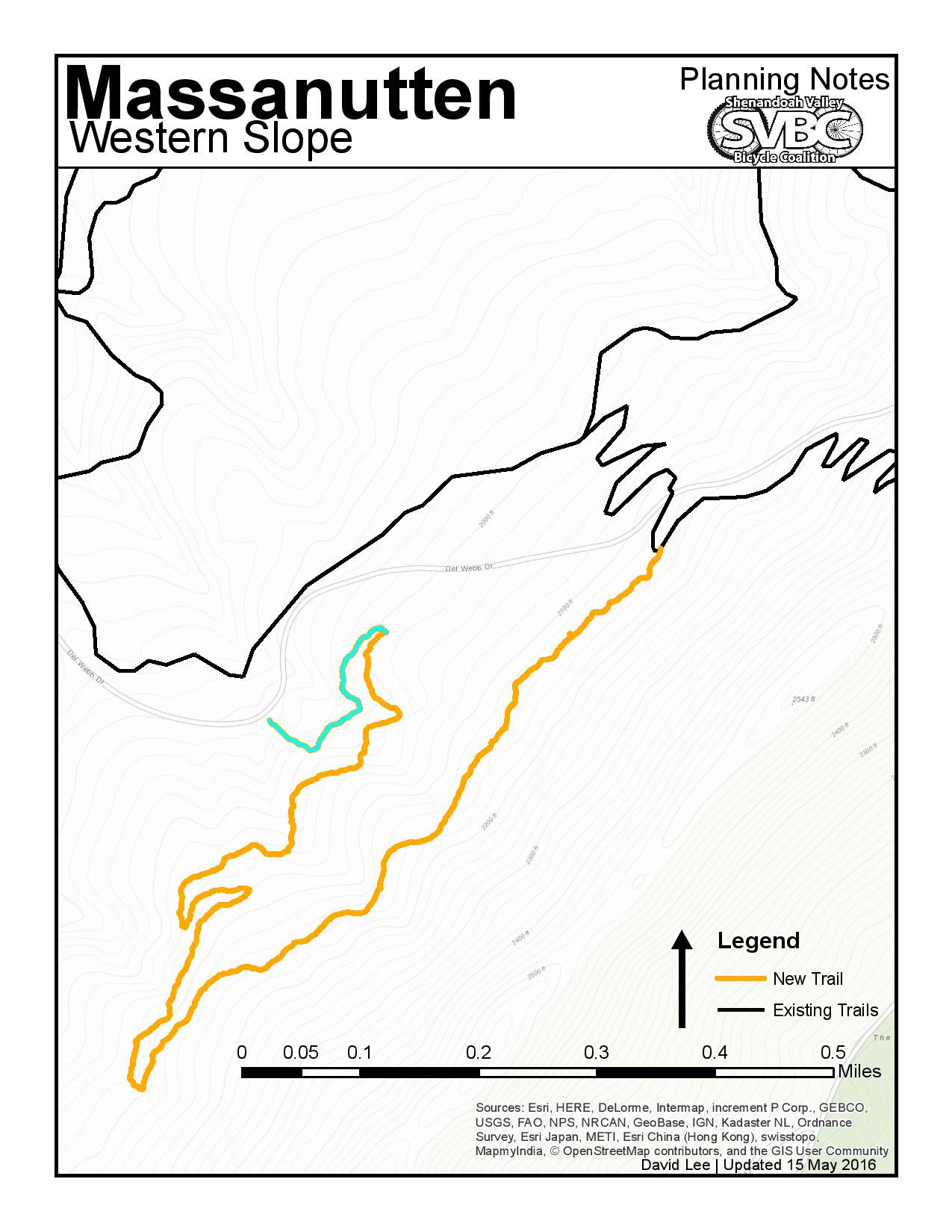 THURSDAY June 9- The SVBC will be working on the newest trail (4K for now) that begins just above Del Webb Dr (gravel road to overlook) off of the existing 2K trail. We will be working from 5pm until dark and we NEED your help so that we can build at least 400′ of trail per week. Never fear, we have a trail builder with machine doing the heavy lifting but we need YOU to help us finish each section. You can even park on the gravel road right at the trail head. 
Have you heard the good news? There is a lot of good news these days coming out of Massanutten Resort.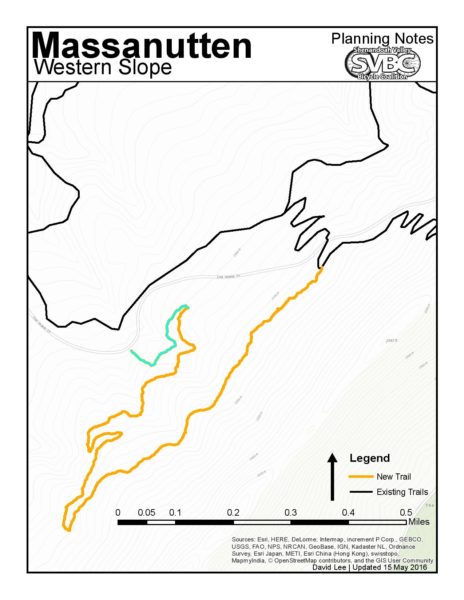 Massanutten is building a downhill bike park that will be open in July 2016! Read about it on Massresort.com
Long-term plans call for a trail connection between the bike park and the Western Slope Trails.
The Shenandoah Valley Bicycle Coalition is stepping up our game this year with one of our biggest trail building projects to date. We are building a trail that will come off of the current 2,000 hour trail and start heading towards the new bike park then drop back down to the gravel road. There will not be a connection to the bike park this year via trail but this build is the start of that connection. We have hired Zach Adams of Appalachian Dirt to "rough in" the build with a mini-excavator.
We need AS MANY volunteers as possible each Thursday night to make this trail a reality. We need to FINISH at least 400′ of trail each week to open this beauty by end of fall.
As in years past, we will meet EVERY THURSDAY (5:00pm until dark) at the bottom of the 2K trail to walk/ride in and help finish each new section of trail that the machine has recently worked. You can even park on the gravel road but be sure to park on the same side and direction as everyone else so as to not block the road.