2018 Bike-Walk Summit will be held on Friday, November 2 at the Hotel Madison Conference Center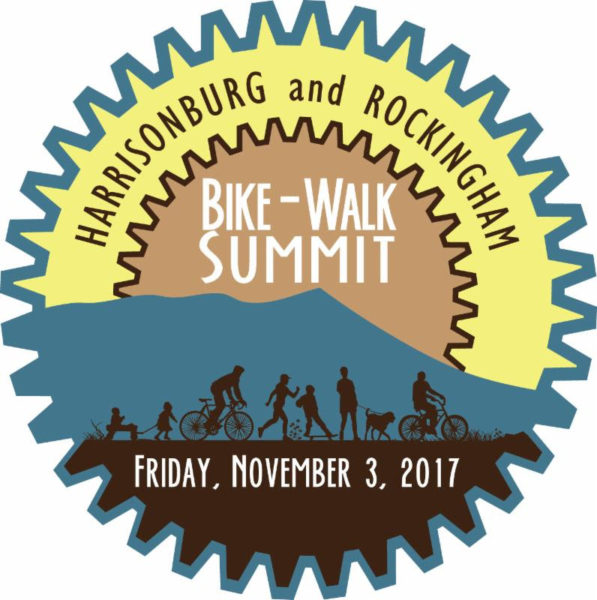 Update 10/29: We are full. You can let us know if you would like to be added to the Wait List. Email us
The 2018 Harrisonburg & Rockingham Bike-Walk Summit will be held on November 2, 2018, from 8:00 AM to 2:30 PM on the James Madison University (JMU) campus. Each year the Bike-Walk Summit brings together a broad range of partners who are working to make Harrisonburg and Rockingham County a great biking and walking community to live in and visit.
This year the theme is
"Removing barriers and achieving the Vision,"
with a keynote address from
Max Hepp Buchanan
, Director of
Bike-Walk RVA
He will talk about Richmond's journey from having a small community of recreational cyclists to being the site of the UCI World Cycling Championships and transitioning towards a large population of people who walk and bike for transportation, not just recreation. He will also talk about Richmond adopting 
Vision Zero 
and a Complete Streets policy after uptick in pedestrian and cyclist crashes and fatalities. Breakfast and lunch will be provided for all attendees.
Goals of the Summit
1. To develop relationships and partnerships between the stakeholders in the bicycle and pedestrian development in the city and county.
2. To coordinate and build on the bicycle and pedestrian efforts between the city, county, and other key stakeholders to make our region more bicycle and pedestrian friendly
3. To educate elected officials, planners and decision makers to the community, health and economic benefits of bicycling and walking.
4. To identify specific actions that are needed to make Harrisonburg and Rockingham County the Bike and Pedestrian Community of Virginia
5. To develop collaborative bike and pedestrian action steps for the coming year.
Summit Conveners:
Partners:
Questions? Contact Ann Cundy, [email protected]