Connect Our Schools to Council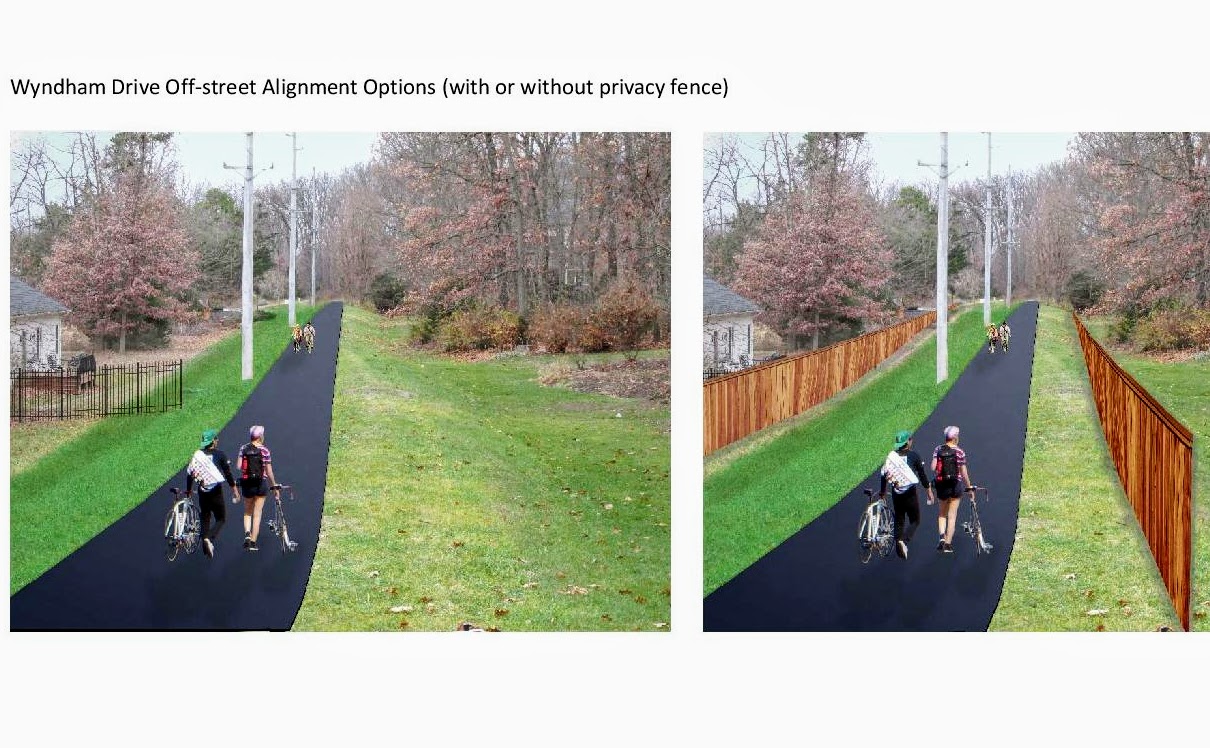 City of Harrisonburg Public Works has been making great progress on the Connect Our Schools (Garbers Church Shared Use Paths) initiative and there is another important opportunity for you to help us make it a reality. City Council will vote on Tuesday, January 23 on whether or not to authorize Public Works to grant Right of Way Authorization for the project along the recommended route. We LOVE the recommended route and think it is the best possible route for this trail aside from crossing the golf course.
We are very excited about the proposed alignment for the trail and commend the city for their plans to use the Dominion power line corridor alignment between Thomas Harrison and Hillandale Park. Please tell City Council that you support the proposed alignment. Having a hard time visualizing it? Take a look at a Google Map of the project. You can help by telling encouraging City Council to grant authorization for the proposed Right of Way as outlined on this map. Here is how you can help:
Go on to the City Council Agenda and make a comment that you support the proposed alignment and believe the trail should use the power line corridor rather than an on-road section of the route. Comment right now online but hurry because comment window closes (closes 9 a.m. EST Tues. Jan. 23)
Email City Council members:Mayor Deanna Reed or Reed's web contact form
Vice Mayor Richard Baugh or Baugh's web contact form
Council Member Christopher B. Jones or Jones's web contact form
Council Member Ted Byrd or Byrd's web contact form
Council Member George Hirschmann or Hirschmann's web contact form
Attend the January 23 City council Meeting to speak during the public hearing in support of the project and the proposed alignment.
Details about the project from the City Council Agenda