Community Partnership Award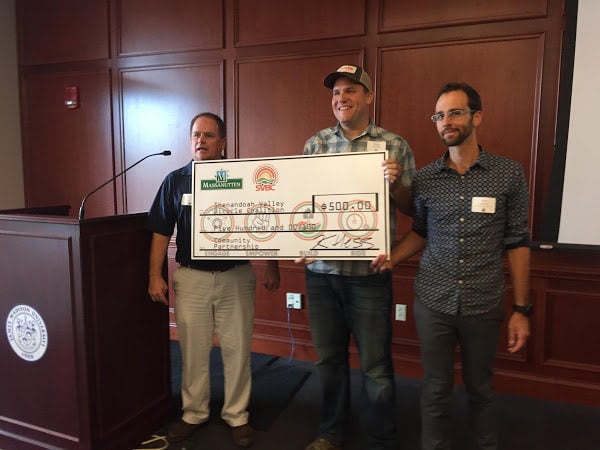 The Shenandoah Valley Bicycle Coalition was recognized by Massanutten Resort for it's commitment to
building better communities during the 2017 Harrisonburg/Rockingham Bike Walk Summit held at James Madison University. In a roomful of local business and community leaders, elected officials, and staff members from local governments, Kenny Hess, Director of Sports Operations and Risk Management at the Resort, presented local bike coalition leadership with a $500 check, recognizing their work in our community. He thanked the club for their countless hours building a partnership with the Resort through trail building and trail maintenance on the Western Slope, a network of multi-use trails in Keezletown. Hess acknowledged their breadth of involvement within the community. He thanked them for their work in bike infrastructure, youth programs, bike education in schools, National Forest projects, bike events, and much more.The Community Partnership Award recognizes visionary leadership required to make a measurable impact on our community.