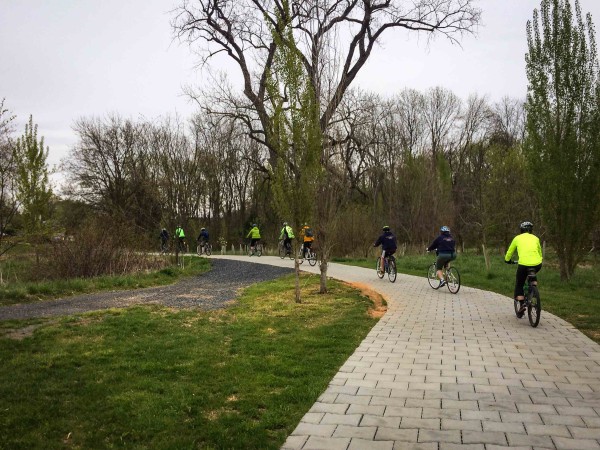 Join us for Harrisonburg & Staunton by Bike, a class that gives bike riders the confidence they need to ride safely and legally in traffic and on the trail. This class is combination of parking lot drills and on-road practice.
Students of all skill levels are welcome and will find the course beneficial. Ages 14 & up (Ages 14-17 must be accompanied by an adult taking the course). A bicycle in good working order and a bicycle helmet are required.
FALL 2016 SCHEDULE 
Harrisonburg By Bike– October 15, 9am-1pm, Location: Westover Park parking lot near skate park (305 S. Dogwood Dr).  Co-sponsored by Shenandoah Bicycle Company. Cost is $15 for city residents and $17 for non-residents. To register go online or call Harrisonburg Parks and Recreation (540) 433-9168. 
Staunton by Bike – October 15, 9am-1pm, Location: Gypsy Hill Park, in the parking lot by Lake Tams (entrance off Thornrose Ave). Cost is $15 per person. Co-sponsored by Black Dog Bikes. Register Here or call Staunton Parks & Recreation and ask for Steve, (540) 332-3945.
Questions? Contact us at [email protected]
For more bike education opportunities, visit our "Bike Education" page!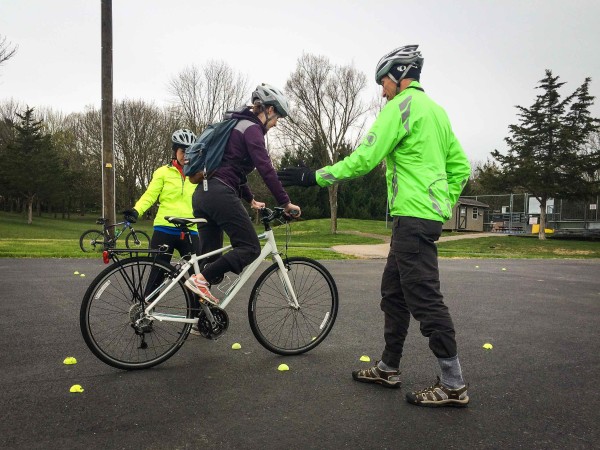 Harrisonburg-poster