6/5 Trail Work Update…
Tonight we will have multiple crews working on the mountain.  Tim Cook and Marshall will lead a crew at 2pm via bikes to hit remote parts of the trails. At 5pm we need  folks to help with the start/finish/short track area. We will also have a crew working on the newest trail above the pond….We will enjoy post trail work beverages together at 8pm under the new Pavilion…Come out and help!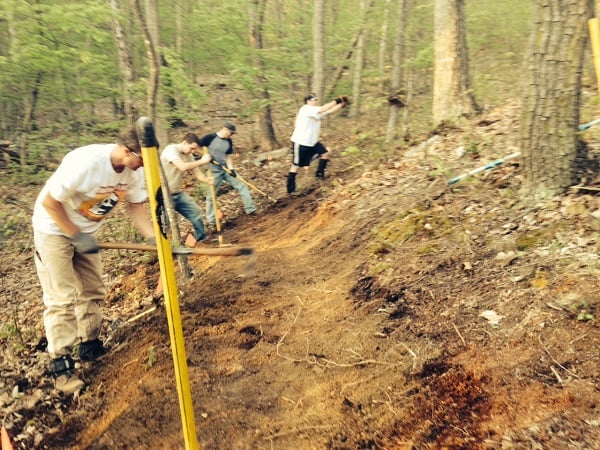 Here are the details.
Time: 5pm-dark (come anytime time, an hour of work goes a long way)
Meet at Western Slope Parking area at 5pm or anytime afterwards on new trail.
What to bring: you & friend, SVBC will provide tools and post work drinks! Trail work gloves are good too!
Ride or Drive?: The gate by the horse stalls will be open so feel free to drive to the pond or ride to the work site!
More info: Contact Thomas: [email protected]

 or 540-236-2001.