12/10 & 12/11: One last Ask- Our Trails Need Your Help (Full Shimano XT Group)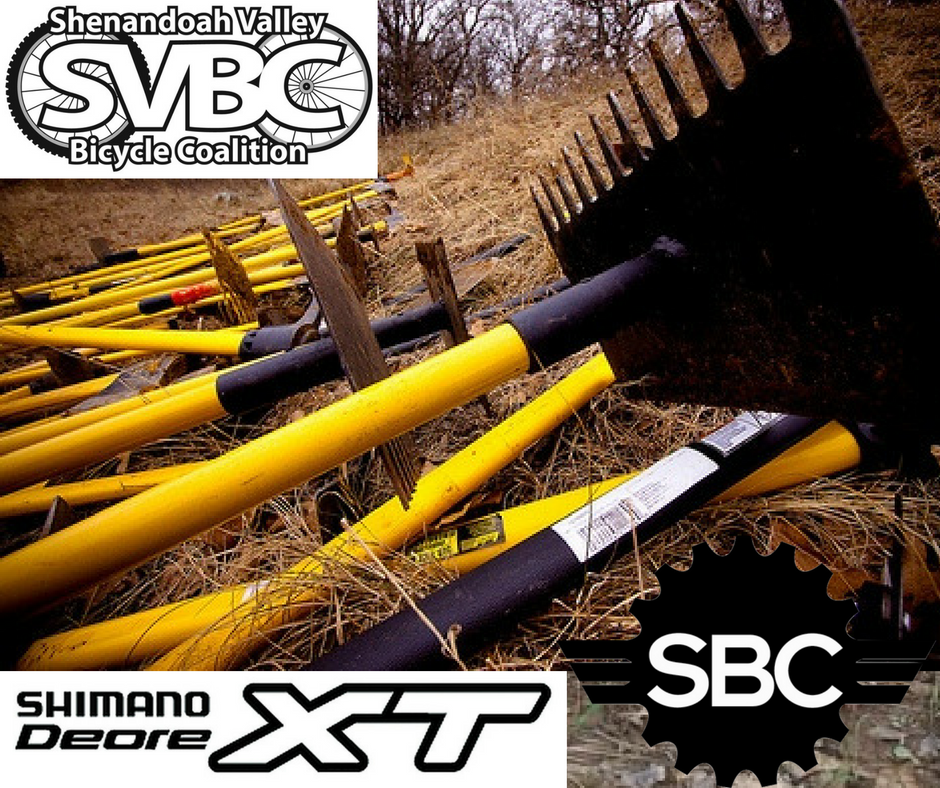 READ ON FOR A CHANCE to Win an Entire SHIMANO XT kit (thanks to Shenandoah Bicycle Company and Shimano) hint- VOLUNTEER or DONATE
Most of you have heard, some of you have helped, but as the year draws to a close, we need more help. We need your sweat equity and or your cash. 2016 will go down in the record books for the Shenandoah Valley Bicycle Coalition with over $300,000 in federal grant projects implemented in our National Forest. 
Didn't follow along this year? Take a look at the long list of projects. While our Recreational Trails Program Grant (RTP) provides us with great capital to complete projects, we still need to match 20% of total project cost. We can do this with volunteer labor, your time is worth $26 an hour or we can match with cash. As we wrap up our projects, we are almost $8,000 short. Either: We come up with 300 volunteer hours in the next five weeks, we raise $8,000 or we come up with a mix of both.

We will hold FOUR more trail work days in 2016 and ask that you help us make this happen by showing up and donating your time. If you can't show up then please DONATE NOW and think about how many hours you would have spent on the trail and what that would have been worth to us at $26 an hour.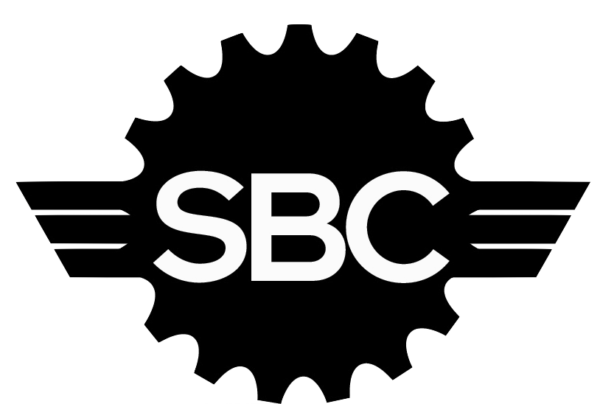 SHIMANO XT RAFFLE ALERT!: How can you Win an entire Shimano Deore XT 11-Speed Group (Crank, Chain, Cassette, Brakes, Rotors, Shifters) Well come out to one trail work day and your name is entered in our raffle. Donate (Between 11/22 and 12/31) at least $75 and your name is entered in the raffle. Want to increase your chances? Each trail work day you attend is another raffle entry. We will draw names on January 2, 2017. Special thanks to the raffle sponsors: Shenandoah Bicycle Company and Shimano

Give a gift to the trails on one of these days:
Questions? Email us: [email protected] or call us 571-277-8121
December 3: Meet at Wolf Parking lot (Click for Google Driving Directions) at 9am to brush Hearthstone. Crew leaders are Tim Richardson, Chris Scott, and Abe Kaufman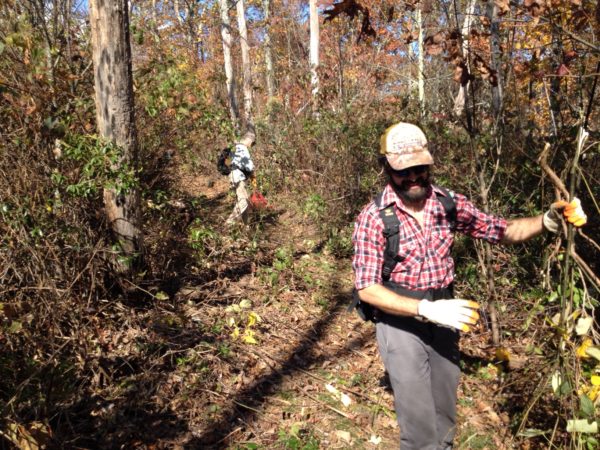 December 4: Meet at Wolf Parking (Click for Google Driving Directions) lot at 9am to brush Hearthstone. Crew leaders are Mike Carpenter, Thomas Jenkins, Vince Bowen
December 10: 9am Meet at Wolf Parking lot (Click for Google Driving Directions) at 9am to brush Hone Quarry Ridge Crew leaders will be Jake Brown, Tim Richardson, Abe Kaufman
December 11: 9am Meet at Wolf Parking lot (Click for Google Driving Directions) at 9am to brush Hone Quarry Ridge Crew leaders will be Mike Carpenter, Kyle Lawrence, Vince Bowman