New Green Trail Project on the Western Slope!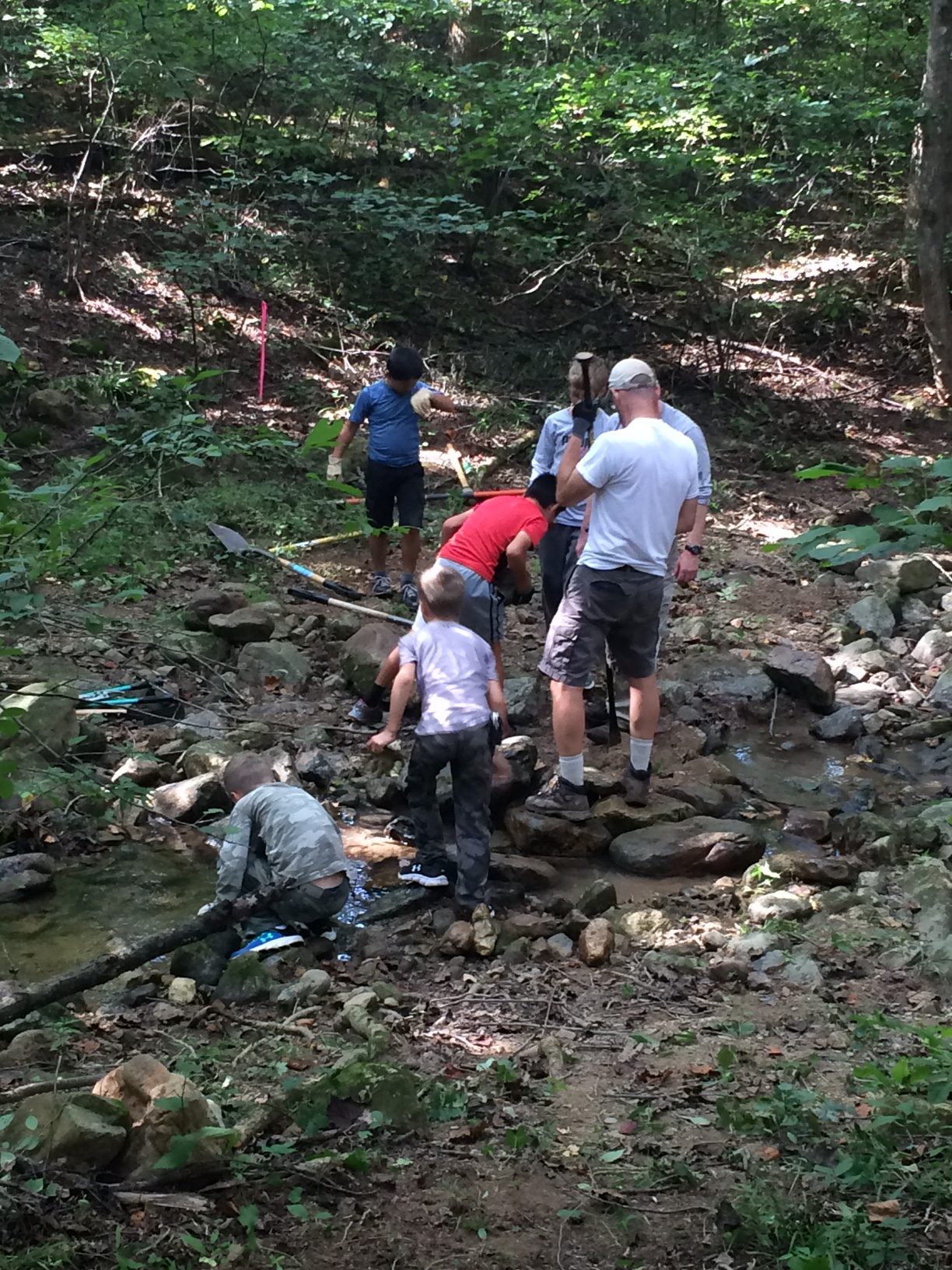 Work began on a new beginner-friendly trail on the Western Slope of Massanutten this past Saturday. And with almost 20 hard working volunteers in attendance we made much more progress than we anticipated! This build is the first section of a larger green loop proposed for construction that will connect the parking area to the Boundary Trail, every inch of it singletrack. The terrain in the area of this new trail is very different from the rest of the mountain. It will bring diversity to the trail network as well as provide trails that are accessible by less experienced riders.
In addition to the new trail(s), this project also includes some needed upgrades to the parking lot including new signs that communicate the need to purchase a trail pass in order to access the trails, a new trailhead with direct access to the new trails, as well as a new kiosk and some other amenities.