Friends of Shenandoah Mountain Update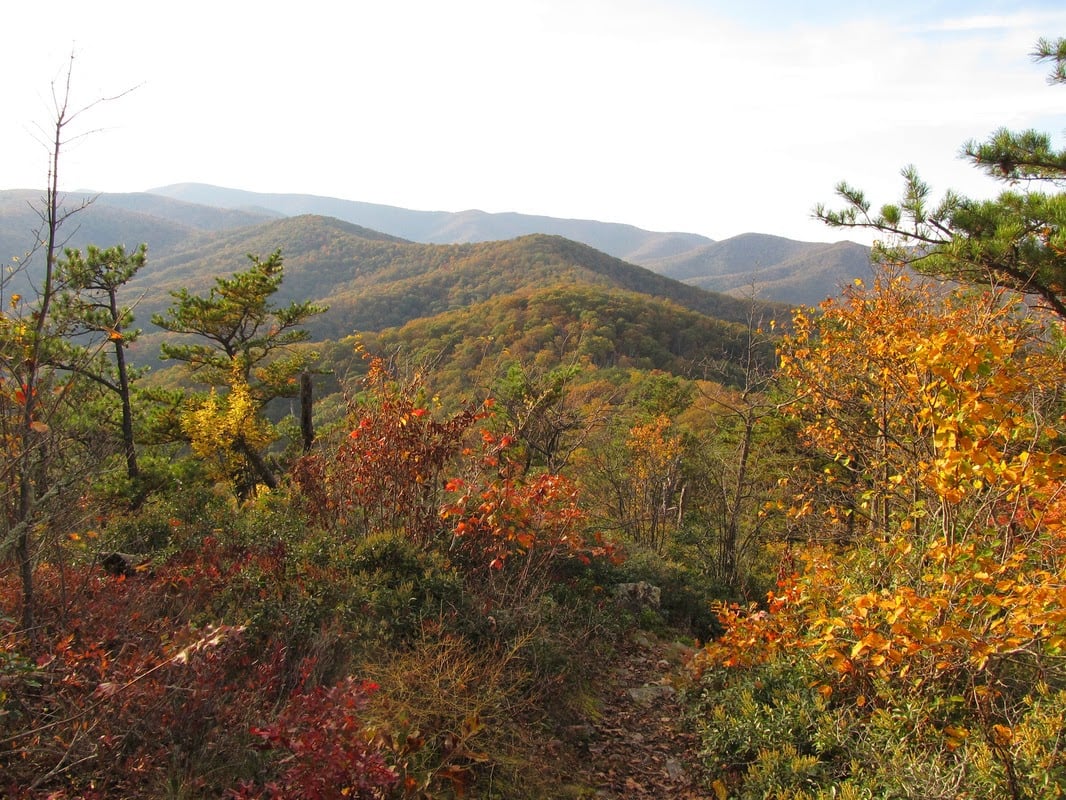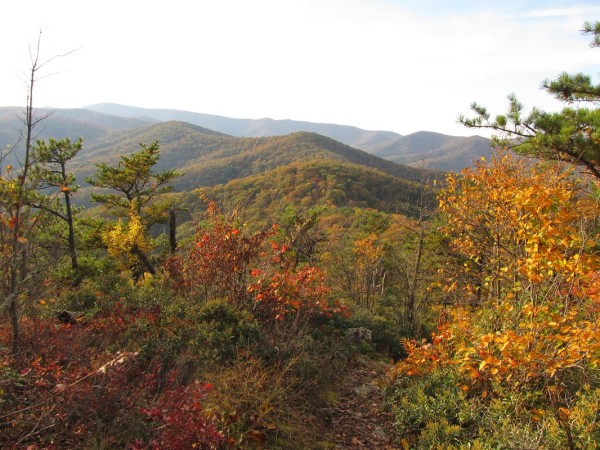 Friends of Shenandoah Mountain
Shenandoah Mountain is a special place where we can each connect with nature in our own way, whether we like to mountain bike, hike, camp, fish, hunt, view wildlife, study nature, or simply drive to Reddish Knob to enjoy some of the most spectacular scenic beauty the Commonwealth has to offer. In fact, it's so special that Friends of Shenandoah Mountain (FOSM), a local coalition of organizations and businesses, was formed by diverse interest groups to permanently protect the Shenandoah Mountain area, which lies in the very heart of the George Washington National Forest (GWNF). FOSM's goal is Congressional designation of Shenandoah Mountain as a 90,000-acre National Scenic Area with four embedded Wilderness areas. And yes, it really does take an Act of Congress to make it happen!
Recent Press for Friends of Shenandoah Mountain: Pew Charitable Trusts covers Friends of Shenandoah Mountain 
How did FOSM get started?
FOSM's roots go back to 2002 when mountain bike leaders and wilderness advocates began talking about how they could work together to protect an area of the GWNF that has some of the best mountain biking, wildest backcountry, and greatest biodiversity east of the Mississippi. From this collaboration, the Shenandoah Mountain Proposal was developed, and FOSM was formed in 2004 to build support for it. To ensure that the two groups continued to work together on this huge, many-year effort, Thomas Jenkins of SVBC and Lynn Cameron of the Virginia Wilderness Committee were appointed as Co-Chairs. They have been working together ever since to advance the proposal, which has steadily gained support with endorsements from over 230 businesses and organizations. See www.friendsofshenandoahmountain.org for a complete list.
What makes Shenandoah Mountain so special that diverse interest groups would work together to permanently protect it?
It has some of the best mountain biking in the East.
It's a Biodiversity Hotspot identified by The Nature Conservancy.
It provides municipal drinking water for Harrisonburg, Staunton, and many other cities and towns downstream.
It provides habitat for 250 species of birds, black bear and many other mammals, and two unique salamanders found no where else on earth – The Cow Knob Salamander and the Shenandoah Mountain Salamander.
It's coldwater streams are a regional stronghold for native brook trout.
It has a network of 150 miles of trails, some constructed by the Civilian Conservation Corps.
It has some of the darkest skies East of the Mississippi.
It has 10 peaks above 4,000 ft. in elevation, making it one of the highest areas in Virginia.
It is known for its scenic beauty.
It draws tourists that support our local tourism economy.
What about mountain bike trails?
When the SMNSA proposal was developed, the embedded Wilderness boundaries were drawn carefully to keep almost all trails open to mountain bikes. FOSM's proposal includes support for new trails and trail improvements and a boundary adjustment to Ramseys Draft Wilderness that will open up Shenandoah Mountain Trail to mountain bikes.. SVBC's fantastic grant- and volunteer-supported trail work on Shenandoah Mountain are key to its continuing future as a prime recreation area.
Why is legislative protection necessary?
Shenandoah Mountain was almost completely deforested and badly eroded in the early 1900s before becoming a National Forest. Once called "the land nobody wanted," it has recovered to the point of being one of the most intact unfragmented forested areas east of the Mississippi. This recovery from abuse is a real success story, but Shenandoah Mountain faces new threats. The entire area is underlain by Marcellus Shale. In Pennsylvania and West Virginia, heavy industrial energy development by fracking for natural gas in this formation is taking place, with a whole host of effects that are not compatible with the values we now enjoy on Shenandoah Mountain: clean water, recreation, wildlife habitat, and scenic beauty. Although the 2014 Forest plan prohibits leasing of the GWNF for gas development, the next forest plan may open it up. One thing for certain is that the pressure for energy development on our public lands is not going away. Shenandoah Mountain is too special to sacrifice for industrial development. National Scenic Area and Wilderness protection will ensure that future generations will be able to enjoy the many benefits Shenandoah Mountain offers, just as we have.
What about other forest stakeholders, like timber interests and game managers?
In order to be successful at enacting protective legislation, FOSM needs to work with as many interest groups as possible to make sure our Senators and Representative know that this is what their constituents want. In 2011, a group of diverse GWNF forest stakeholders came together to try to find common ground and create a win-win cooperation rather than working against one another. The GWNF Stakeholder Collaborative, which includes representatives from timber, wildlife management, mountain biking, and wilderness advocacy recommended protection of the 90,000-acre Shenandoah Mountain to the GWNF. Friends of Shenandoah Mountain was an active participant in this collaboration. When the GWNF released its new 2014 management plan, it included a recommendation for the Shenandoah Mountain National Scenic Area. This was a big step forward for our campaign. This recommendation was largely due to all the support FOSM had built for the proposal and the support by the GWNF Stakeholder Collaborative.
Now the stakeholders are implementing their agreement by working closely with GWNF managers on large landscape-level planning projects to meet several very different goals. Each project will include wildlife management activities, like cutting timber and prescribed burning, stream and forest restoration activities, recreational improvements, like upgrading trails or building new ones, and a recommendation to preserve special core areas, like Shenandoah Mountain. This collaborative effort by timber interests, game managers, mountain bikers, and wilderness advocates is an exciting initiative that complements FOSM's efforts to build public support and that will help us move toward legislative protection.
When will we get National Scenic Area legislation for Shenandoah Mountain?
Many have asked about the timing for legislation. Since this is a large collaborative effort, it is going to take several more years to come to fruition. For one thing, it requires the support of both the U.S. Senate and House of Representatives. not an easy task. Our best way forward is to have the support of all the GWNF stakeholders.
The GWNF stakeholders have just finished two years of planning their first large landscape-level project, which is in the Lower Cowpasture area in Bath and Allegheny Counties. They have begun their second project on North Shenandoah Mountain, north of Rt. 33. We expect their third project to be the central Shenandoah Mountain area, and that's when the stakeholders will generate ideas for wildlife management activities, restoration activities, and recreational improvements, which will be accompanied by their support for Shenandoah Mountain National Scenic Area legislation. This will take several more years, but let's face it, getting Congress to pass legislation to protect Shenandoah Mountain is a high hurdle. We need everyone on our side.
In the mean time FOSM will continue to build support for the SMNSA by asking organizations and businesses to endorse. This is an effective way to show our Congressman and Senators that their constituents in the Shenandoah Valley support the proposal.
What can SVBC members do to help?
SVBC is a founding partner and critical coalition member of FOSM. SVBC members can take steps today to help make this happen:
Learn more about the proposal at www.friendsofshenandoahmountain.org
Look at our list of endorsers and see what's missing. Ask a business you know to endorse online on our web site.
Invite Lynn or Thomas to make a presentation to an organization you belong to.
Let your City Council members and County Supervisors know you like the proposal and all the collaboration that has gone into it.
Support the GWNF stakeholder projects now underway.
Follow FOSM on Facebook and sign up for our e-news. Sooner or later we will need your letters of support to our Senators and Congressman and letters to the editor in our local newspapers.
Make a small contribution to SVBC earmarked to help FOSM pay for brochures, handouts and display materials necessary to build public support.
By Lynn Cameron
July 2015