Finish Line is Near Massanutten Trail Work for 2019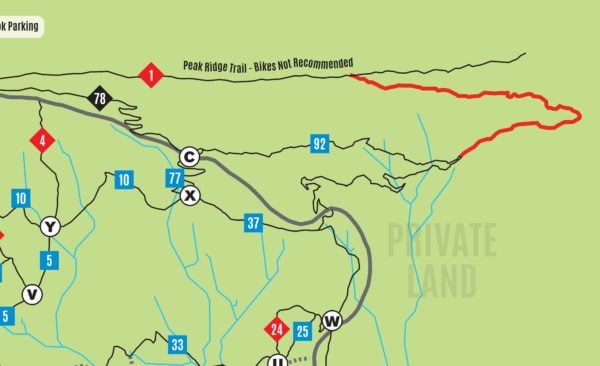 We have a BIG ask for you. Can you help us reach our trail building goals for 2019 on Massanutten's Western Slope? We have trail work opportunities two times a week from now until the end of October on either Saturdays or Sundays.
Whether you committed to trail work for your Massanutten Trail Pass, donated for your trail pass or don't even have a trail pass, we are inviting EVERYONE out to help us complete the "Puzzler" Trail before all the leaves fall.
We need help with everything from tricky and technical rock placement to quick and rewarding finish work on the remainder of the (less rocky) machine built trail.
Tell me more about how I can help
When: Thursday evenings from 4 pm until dark or Saturday mornings at 9 am – 12 pm weekly work parties continue until the end of October.
Where is the Trail?: We are building trails on the Western Slope of Massanutten Resort. Specifically, the new "Puzzler" Trail which connects the "Special K" Trail to the "Peak Ridge" Trail.
Where Should I Park?: Park halfway up Del Webb Drive You will need to drive through the red gate and past the old guardhouse (Please open/close the gate at the bottom of Del Webb as you arrive or leave). Parking is at the bottom of the "2K" Trail where you will see other cars. Please park on the same side of the road as other cars. See online map with the new trail.
How do I find the site? Walk up the "2K" trail for a very short distance and take your first right onto the "Special K" Trail. Follow the Special K Trail until you see the signs for the new "under construction" trail and walk up the new trail until you find the work parties.
What to Bring: You, good working attire, and a friend! Your Bicycle Coalition will provide tools and beverages for post-trail work enjoyment.
Who to Contact with Questions?

Email us with ANY and ALL questions:

[email protected]

Last-minute questions for Thursday Work Parties: Contact Thomas Jenkins (540) 236-2001
Last-minute questions for Saturday Work Parties: Contact Dusty Burchnall (610) 350-7063