The Shenandoah Valley Bicycle Coalition is excited to announce a final trail plan for Sunset Park in Waynesboro, Virginia. The plan, developed through a Trails Accelerator Grant (TAG) with the International Mountain Bicycling Association (IMBA), calls for over 4 miles of natural surface singletrack trails on the eastern portion of Waynesboro's soon-to-be-opened Sunset Park.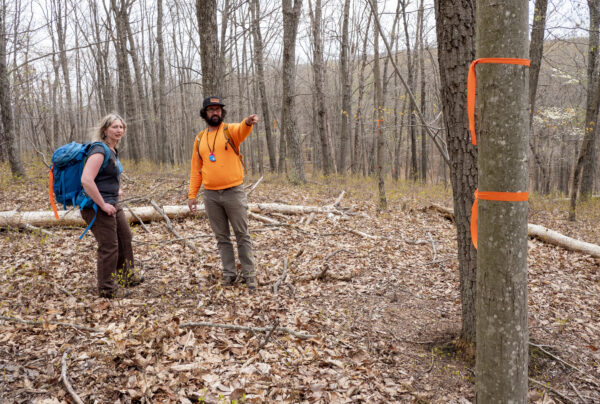 "The Bicycle Coalition is grateful to have collaborated with the City of Waynesboro and IMBA to develop a shovel-ready plan for increasing access to trails and the outdoors," said Kyle Lawrence, Executive Director of the Coalition. "This plan will provide a foundation and vision for community-centric trails close to home for many people. Once funded and complete, the trails will complement the Shenandoah Valley's robust trail opportunities."
Support from the Virginia Outdoors Foundation's Go Outdoors grant and the Community Foundation of Central Blue Ridge were both instrumental in funding the professional planning efforts provided through the TAG.
The natural surface singletrack trails will provide a necessary gateway experience often lacking on surrounding public lands. With an emphasis on beginner and intermediate opportunities, the goal is to connect more people to the outdoors through accessible trails. Compared to surrounding mountainous opportunities, planned trails will provide a more welcoming environment for new trail visitors. VA-Waynesboro_Sunset-Park-Trails-Master-Plan-221129