10/30: Harrisonburg Mayor's (Costume) Bike Ride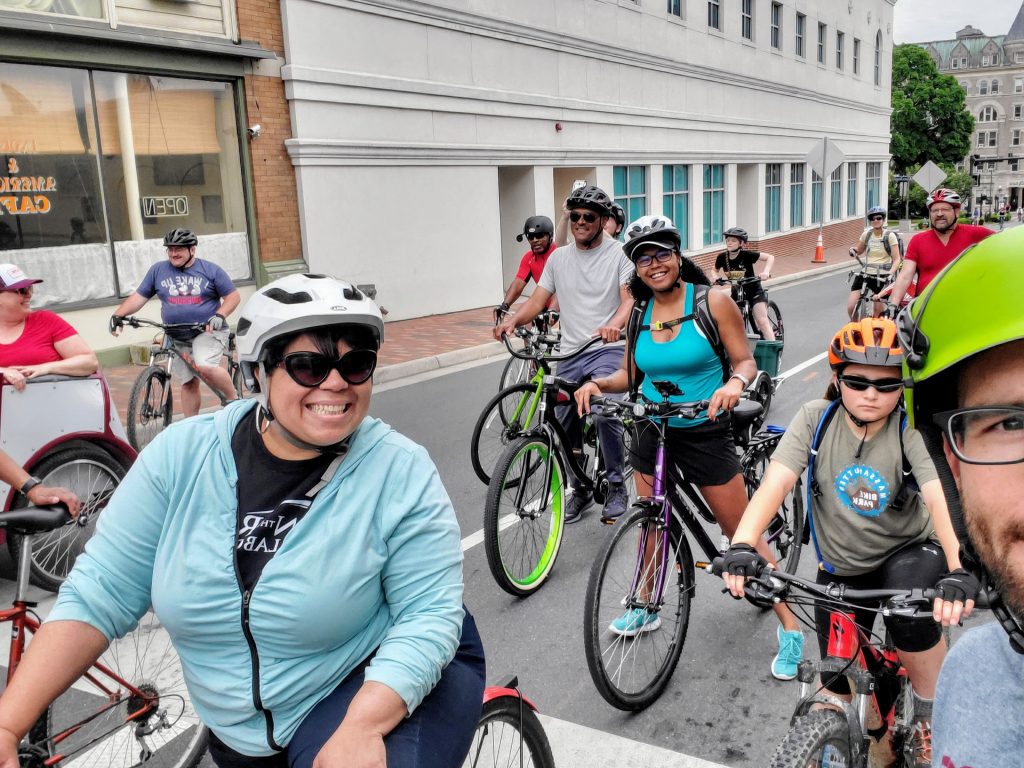 Thank you @SVBCoalition for organizing @deanna4council first annual bike ride through @HarrisonburgVA! Great way to raise awareness about biking & transportation access. pic.twitter.com/ee0nNAFiPz

— Dr. Carah Ong Whaley (@CarahOng) May 18, 2019
What:
Our second Harrisonburg Mayor's Bike Ride will include costumes and the route will be in the spirit of our past Bike Month "Ice Cream Rides." This is a fun and short (sub 5 mile) ride aimed at everyone but especially welcoming to families and children. We will ride as a group and keep everyone together. Harrisonburg Mayor Deanna Reed will lead the ride and help us continue an annual tradition of a Mayor's Bike Ride in our community.
Where:
Meet at 10 AM in front of Harrisonburg City Hall 409 S Main St, Harrisonburg, VA. You can view a map of the planned route by Clicking Here
Why:
Bicycles are not only ridden by people in spandex on expensive bikes. We aim to celebrate all types of bike riding and have a renewed emphasis on celebrating those rides that are around town for all ages and in regular clothes. Our elected leaders are key to helping ensure our streets are for people and not only cars. We aim to invite our elected leaders to see the importance of prioritizing and allocating resources to ensure our streets are safe and welcoming for EVERYONE.
When:
Saturday, October 30 at 10 AM leaving from Harrisonburg City Hall
409 S Main St, Harrisonburg, VA 22801