10/26: End of Season Western Slope Celebration & Campout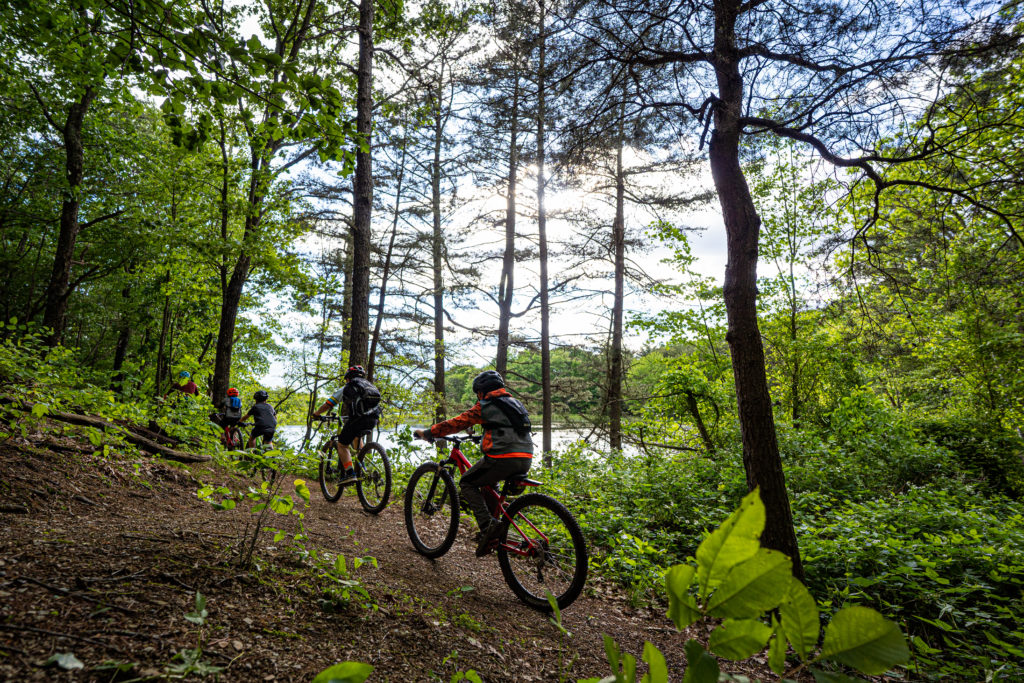 This is for everyone! Whether or not you have made it out to ANY Trail workdays. Join us to celebrate two great new trails and the end of the warm trail season.
What: We're looking at wrapping up our biggest year EVER for Western Slope Trail work and trail building. Join us to celebrate the completion of the Puzzler Trail and the lower Creekside Trail. Join us for the party at the pond or for the campout at the Pond!
What we will provide:
Pizza! As much as you want. Just let us know you are coming (Email Thomas – [email protected])
S'more fixins'
Group Ride opportunities
A great place to camp
Where: Party at the Pond! All festivities will be based out of the pond. The group ride will leave from the pond, bonfire/dinner at the pond, and camp out will be held at the pond with a group of folks.
How to Reach the Pond: Drive through the main Red Gate on Del Webb Drive. (Please close the gate after yourself) then take your first left and go through an open gate by the horse fields. Follow the main road a little over a mile up to the pond. Click for Map to help you reach the pond.
When: Saturday, October 26 @3:00 pm but feel free to set up your camp space anytime on Saturday.
4:00 PM Group Ride Leaving from the Pond
6:30 PM Pizza by the Bonfire at the Pond
7:00 PM Volunteer of the Year Award
After 7 pm – Night Ride? Bring lights if you want to join in the fun
Why: Celebrate another season of great trail building, riding, and partnership with the Western Slope Trail Crews.
Who is Invited? Everyone! Whether you had a tool in hand this season or not we want to celebrate with you.
The Western Slope will close for hunting on October 30th to Jan 15. It will remain open for night riding (an hour after sunset) and Sundays.
For more info contact: Thomas Jenkins Email or Phone (540) 236-2001