9/23: VA High School Mountain Bike Race at Stokesville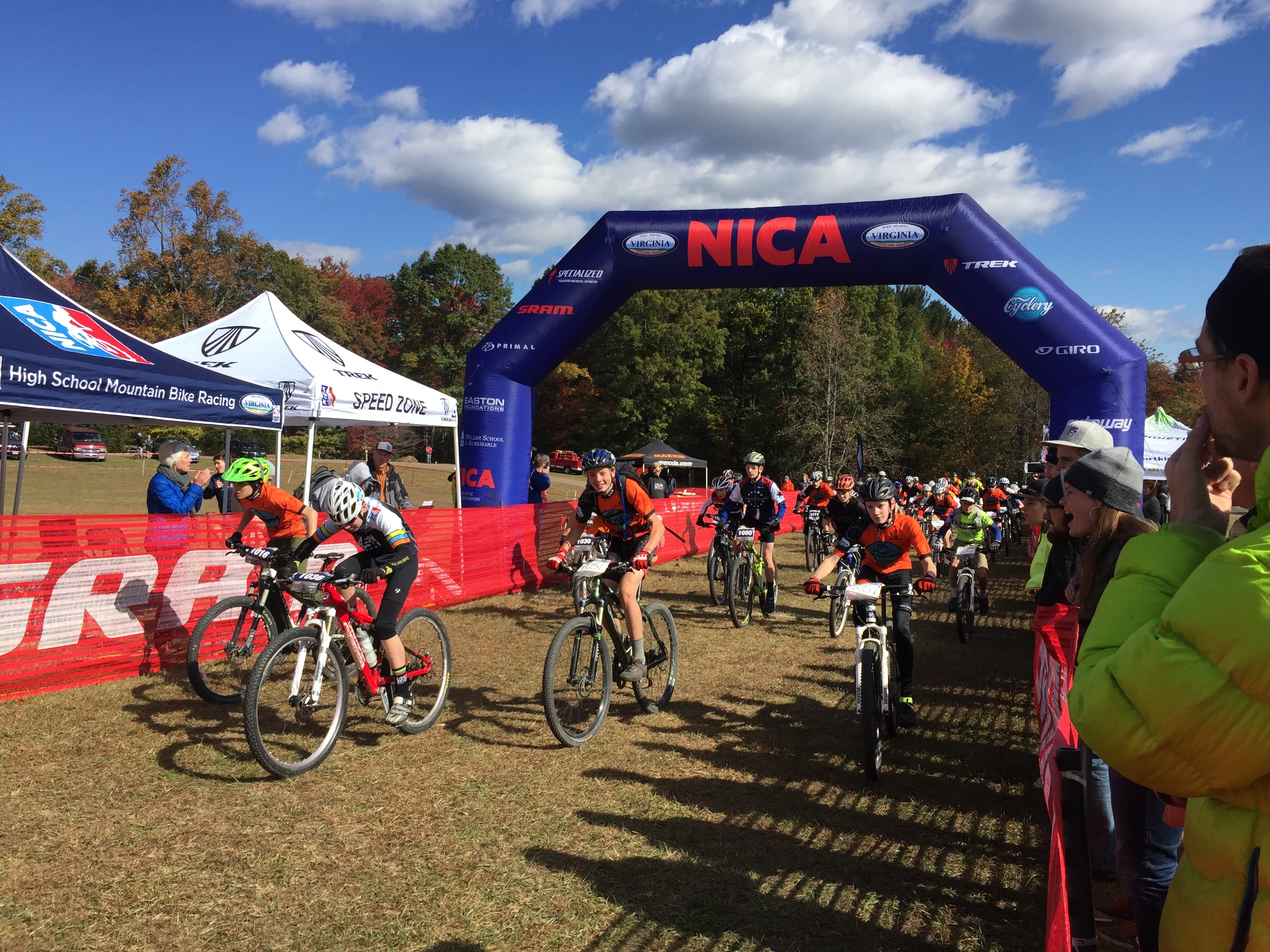 Join our local SHEN-ROCK and SAW High School/Middle School Mountain Bike Teams at their "home" race of the Virginia Interscholastic Cycling League. Riders from all over the state of Virginia will be out at Stokesville this weekend. Head on out and cheer on kids on bikes either before or after you spend your day playing in the woods.
What: High School/Middle School Mountain Bike Race #2 of Fall 2018 as part of the Virginia Interscholastic Cycling League Race #2 at Stokesville Campground Read Event Flyer
When: Sunday, September 23 First race starts at 10:00 AM
Where: Stokesville Campground, Stokesville Road, Mt. Solon, VA 22843

Location Details: The Stokesville Campground is home to many of the best mountain bike trails, events, and races. The Virginia Interscholastic Cycling League is fortunate to return to Stokesville for the third year in a row to host the second race of the 2018 season.

Start Times:

ALL Girls Wave 10:00 AM
Middle School BOYS Waves (A and B): 11:45 AM
Boys Wave 1: (Varsity and JV): 1:00 PM
Boys Wave 2: (Sophomore and Freshman): 2:30 PM
Course: ~ 3.5-mile lap, 500 ft. elevation gain
Course Description: A perennial favorite, Stokesville Campground will serve as the launching point for a challenging ~ 3.5-mile loop. Starting and finishing below the campground pavilion, the loop is a combination of continually new, machine-built singletrack through the campground, fire road, open fields, and challenging doubletrack climbs.