5/18: Bike Everywhere Day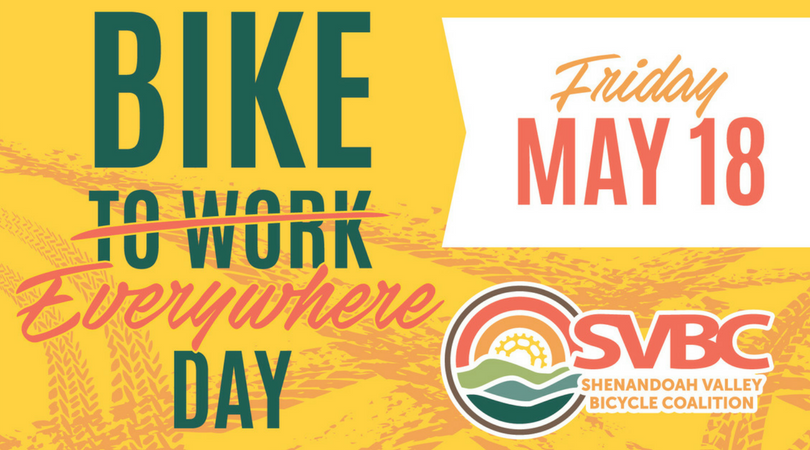 Update 5/17: The event is on rain or shine! If the rain is too heavy, we may retreat to Shenandoah Bicycle Company, if that is the case we will leave someone at Court Square to let everyone know. See you very soon!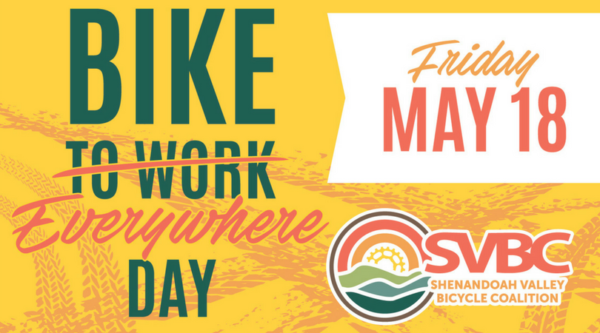 Help us celebrate bike to Work Everywhere Day by showing up at Court Square between 7 am and 10 am on Friday, May 18. 

-Join people all over the country and ride your bike to work or anywhere today
-The Bicycle Coalition will be hosting a free breakfast on Court Square, served from 7:00 till 10:00 am for ALL riders and walkers no matter how far you did or did not travel, come by and say hello, let us add you to the count and tell us about your trip.
-Stop by on your way to work and join us for coffee and pastries, and some friendly conversation with fellow riders!