20 Years Since Joe Hiney Was Killed While Riding his Bicycle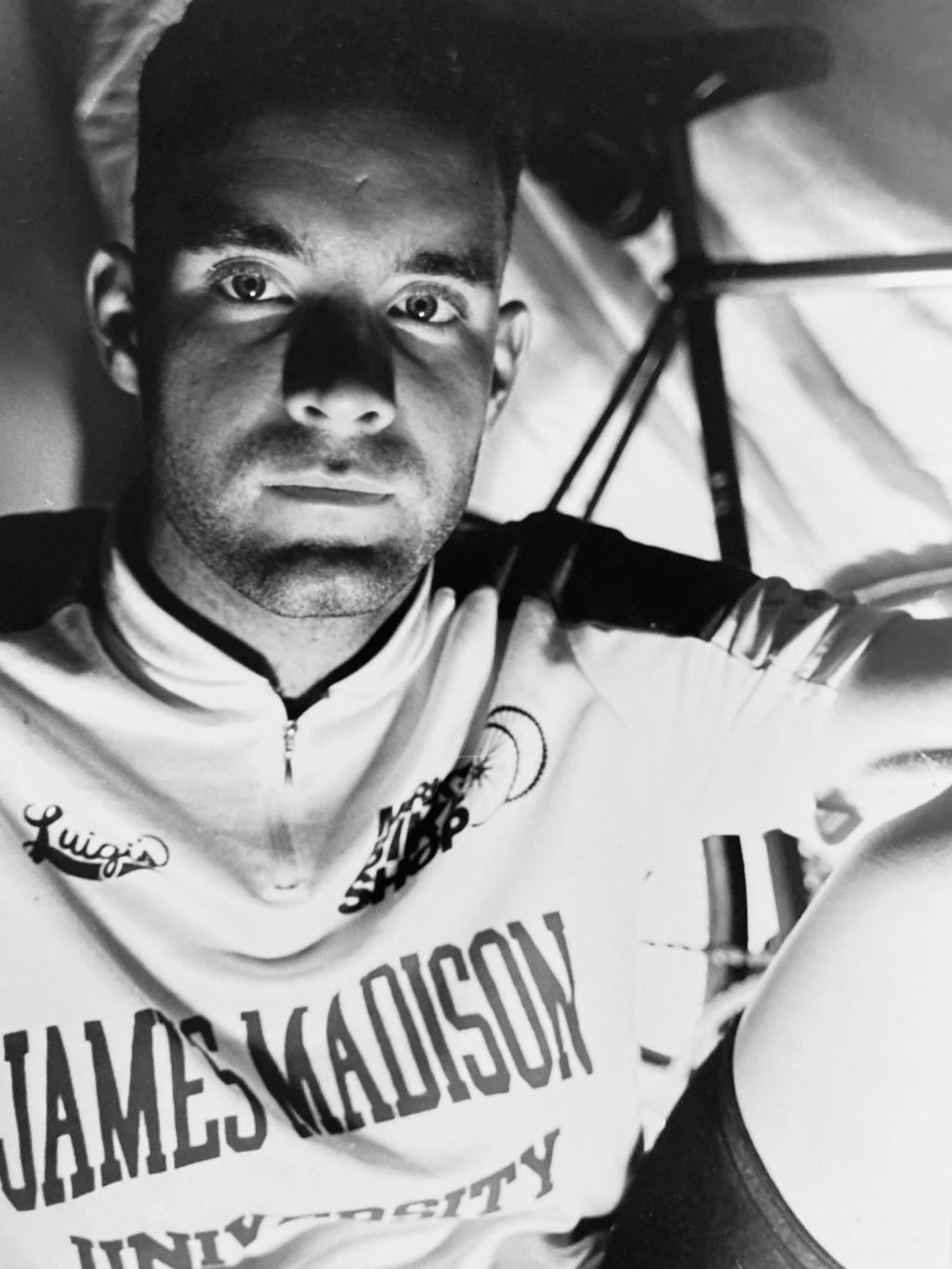 June 2 marked 20 years since Joe Hiney was killed while riding his bicycle upon a crash with a person driving a car. Below is from the Shenandoah Valley Bicycle Coalition Newsletter in 2001. Many thanks to Ken Bell of Rocktown Bicycles for sharing these photos he took of Joe Hiney in 1990 when they were both at James Madison University together.
"On that day, while riding his bicycle on U.S. 33 near McGaheysville, about 1.5 miles from his home, Joseph P. Hiney was struck from behind and killed by an automobile. Taking all the necessary precautions to ensure his safety — riding with traffic, riding as far to the right as practical, and wearing a helmet – proved to be insufficient."
"The curb-hugging automobile just ran him down. To highlight our lopsided auto-friendly traffic laws, the driver was only found guilty of the anemic charge of "improper driving," a mere $100 fine. Although relatively rare, this type of auto/bike accident is one that many cyclists fear most. Outweighed and overpowered, cyclists are at the mercy of any motor vehicle that overtakes them from behind."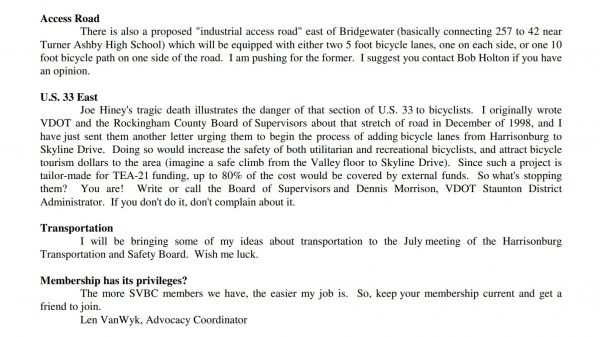 While US 33 still lacks bicycle facilities in Rockingham County, since Joe's death, Rockingham County has adopted its first Bicycle and Pedestrian Plan in which the US 33 corridor is identified as a high priority. What would it look like to have a Shared Use Path along or in the middle of US 33?