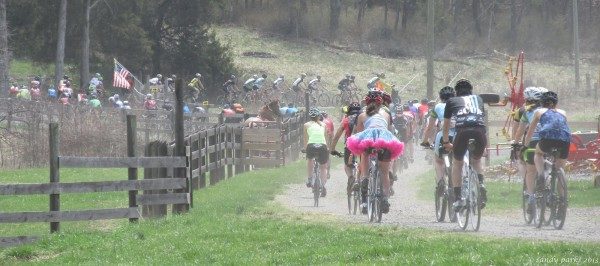 We are looking for volunteers to help with the Roubaix setup, during event, and cleanup. Please contact us if you are interested in helping: [email protected]
When: 12:00 Noon Sunday, April 8, 2018 (always at noon the same day as the European Spring Classic, the Paris-Roubaix).
Where: Ride from Court Square, downtown Harrisonburg, leaving at 12:00 pm Sharp!!
What: The Harris-Roubaix is another great, fun cycling event brought to you by your Bicycle Coalition.  It takes place every Spring on the same day as the Paris-Roubaix. The group leaves from the center of Harrisonburg at noon for a casual ride to a family farm about 7 miles to the north. From the farm, there will be an 18-mile loop marked for your enjoyment. You are more than welcome to ride the loop once, twice or take the shorter loop option there is an informal 2-lap race that will crown the Champion of the Harris-Roubaix.
What type of bikes will there be?  One great thing about the Harris-Roubaix is the diversity of bikes. There will be folks on road bikes (durable 25c tires minimum suggested), mountain bikes, tandems, fixed-gears, single speeds and kids' trailers. We were ahead of the curve, riding dirt and gravel before "gravel" bikes existed.
What to bring: Your bike, items to change a flat, water, a smile and some food to share at the farm–if you bring a dish to share, pot-luck style, to Court Square before the ride, the Coalition will bring it out to the farm.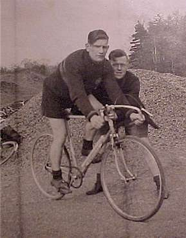 The roads of Roubaix:  A majority of the Roubaix loop will be smooth gravel/dirt roads to the Northwest of Harrisonburg, located around the Singers Glen area. This area backs up on the Great North Mountain, so there may be several steep hill climbs.
Is this a group ride or a race?  It is a group ride to the farm. There, everyone will regroup and receive instructions about the loop and cue sheet if needed. Folks are welcome to ride at any pace. The group will split up during the loop rides.
Does it cost anything?  Not to you. The Shenandoah Valley Bicycle Coalition covers the cost of sag support, snacks, beverages, markings and cue sheets. But please become a member and JOIN SVBC to show your support for this other local cycling events.
Ride to Roubaix Farm:

Roubaix Course for 2018: Also on Strava